Factory service manuals says, "open the roof part way to remove the panel." What happens if your sunroof is not moving?
This on-demand training video will walk you through the steps you need to follow in order to get your headliner panel off so you can work on the sunroof. If your sunroof won't open, you are stuck - right? Not SO according to Kent. Here is a little trick you can use tp get the fabric panel off without damaging it. This video applies directly to all the manual and electric non-tilting sunroofs produced from the early 1960's up through 1985. The principles will also apply indirectly to the W201 and W124 and late W126 chassis as well. 
Removing a Power Sunroof Headliner Panel When You Can't Open the Roof
$4.99
Get it for Free! This is available as a free add-on item. Review the product details for bundle options.
On Demand Video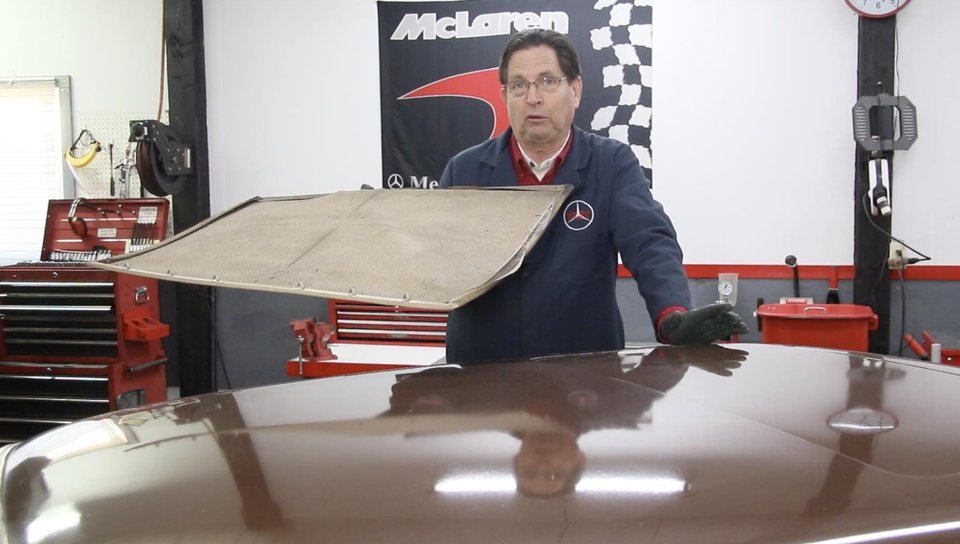 Product Details
---
How to view this on-demand video:
Once you complete the purchase of this video you will be able to view it immediately when you are logged in and on your personal account page (click on My Account). The video(s) will show up under My Video Manuals. The video is NOT downloadable to your computer or mobile device, but you will be able to view it anytime, from anywhere and from any device as long as you have internet access and you are logged in to your account at mercedessource.com.
Important note: This video manual may or may not include all the information you will need to troubleshoot and/or repair your specific problem/s. Please read the full description carefully to determine if this video is applicable to your year and model and contains the information you are looking for. If not, please refer back to our "Solutions Finder" and enter your chassis number and the specific problem you are having to see if we offer a solution.