Part 1 of Broken Sunroof Series - a multi part series to repair broken power sunroofs from 1961 to 1985 all models
In part one Kent will show you how to get all the sunroof parts off our old Mercedes and on a bench particularly if you sunroof is broken and not moving.  In this 21 minute instructional video here is a list of the subjects he covers:
Stuck or Jammed Non Tilting Sunroof Removal and Inspection - On Demand Video
$14.99
On Demand Video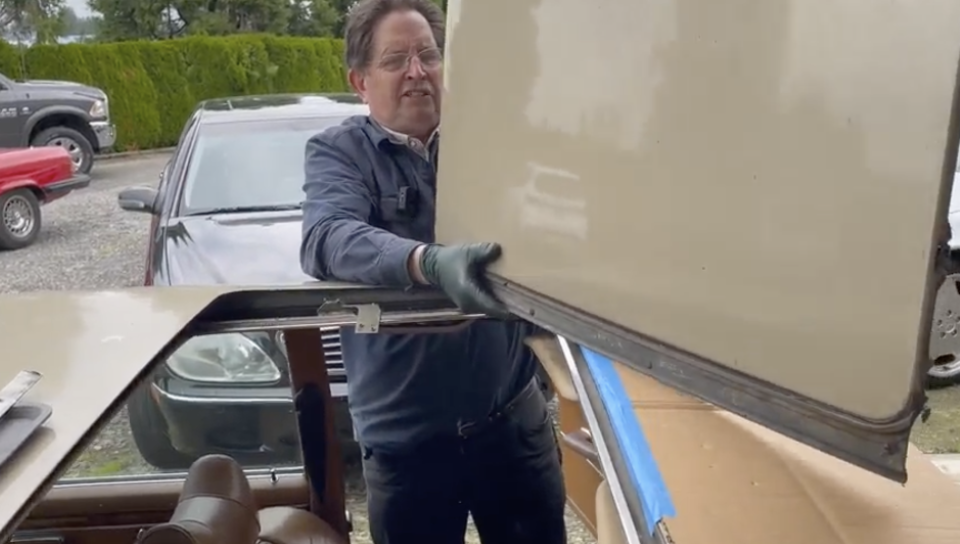 Product Details
How to protect your cars finish
Testing the motor for operation
Opening the sunroof just an inch to disconnect sunroof headliner panel
Disconnecting the cable at front of sunroof and testing for movement
Attempting to remove the cable by running the motor and pulling on it at the same time
How to remove the cable if you can not pull or power it out
Disassembly of the transmission drive unit inside the trunk (81 to 85 models are slightly different and not included here)
Removing the headliner panel from the car
Cautions on working withe the cable tube
All steps to remove the steel sunroof panel from the car
Component inspection on the bench
No actual repair work is covered in this video. Service and/or repair of each component and reassembly will be covered in multiple future parts in this series.
---
How to view this on-demand video:
Once you complete the purchase of this video you will be able to view it immediately when you are logged in and on your personal account page (click on My Account). The video(s) will show up under My Video Manuals. The video is NOT downloadable to your computer or mobile device, but you will be able to view it anytime, from anywhere and from any device as long as you have internet access and you are logged in to your account at mercedessource.com.
Important note: This video manual may or may not include all the information you will need to troubleshoot and/or repair your specific problem/s. Please read the full description carefully to determine if this video is applicable to your year and model and contains the information you are looking for. If not, please refer back to our "Solutions Finder" and enter your chassis number and the specific problem you are having to see if we offer a solution.