High Quality Thread Locking Compound Affordable Size
This removable threadlocker is probably the best that I have used. It has the best sealing cap and cures rapidly and reliably when confined between metal parts. Use it to lock threaded fasteners, nuts, bolts and screws from loosening. Extremely important in critical engine and suspension parts. This is the removable type (meaning that it can be easily removed with hand tools). Comes in small .20 Fl oz. bottle great for most small jobs.
SUPER GLUE Removable Blue Thread Locker
$3.85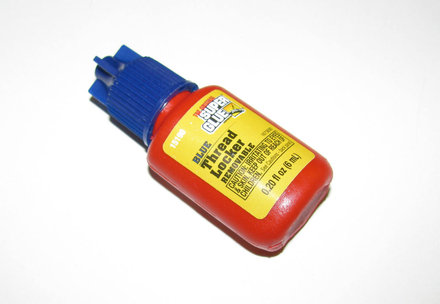 Product Details
Excellent for all work around diesel engines to prevent vibration failure and breakdowns. If you need the red more permanent type look below.
Related Products:
---