To go from 1/4 inch diameter pipe to female 1/4 inch NPT thread
Use this special swedge fittings when making any type of copper coil coolant heater for our SVO WVO fuel system. One end of this fitting clamps down tight on the copper pipe and the other end can accept any standard fitting with 1/4 inch male national pipe thread. Price is for two (2) complete fittings as shown.
SVO WVO Copper Coil 1/4 inch Connecting Swedge Fittings (x2)
$4.65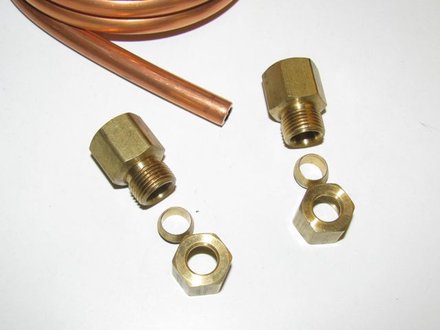 Product Details
Picture below shows how connection is made.