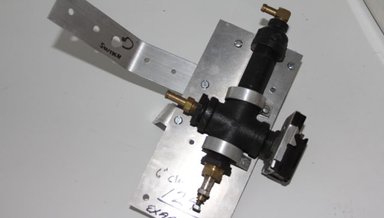 $89.00
Currently out of stock.
One only clearance item - no instructions
This is a completely assembly SVO fuel heater that uses a glow plug to heat the fuel. The mounting bracket is designed for the OM603 and OM602 diesel engine passenger cars. It mounts the heater vertically between the ABS unit and the window washter tank.