Covers theory and potential problems of this device on most diesel engines 1969 to 1985
The timing device installed in the W115, W116, W123 and early W126 with OM615, OM616, and OM617 engines from 1986 to 1985 is somewhat a mystery to many owners. Maybe they have seen it (while rebuilding their vacuum pump) or maybe they have seen pictures of it but may not be aware of what it does or potential problems associated with it.
Troubleshooting Problems Related to the Diesel Engine Timing Device - On Demand Video
$4.99
On Demand Video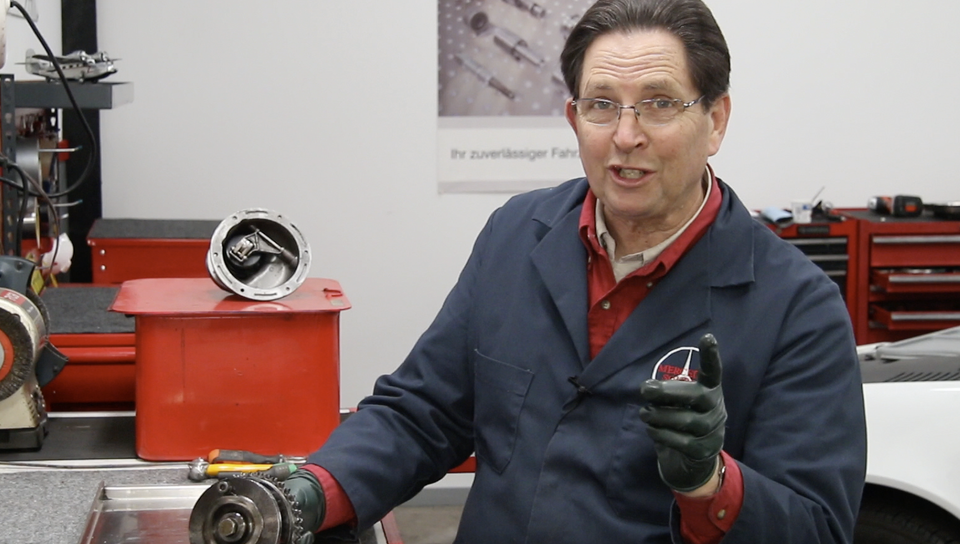 Product Details
Video Preview:
In this theory and troubleshooting video Kent will explain the following related to this important device:
Why the name?

What it does in relation to injection timing
Issues with sprocket wear
Theory of operation
Individual components
What it drives
Problems with cam wear 
How it drives the vacuum pump
How it drives the injection pump
Problems explained in detail
Types of wear in the bushings
Woodruff key issues
Issues with fore and aft shaft play
Signs of potential problems related to timing device wear
Warnings
DOES NOT COVER: This video does not cover the removal and replacement of the timing device from the engine
Total Run Time 13:15
---
How to view this on-demand video:
Once you complete the purchase of this video you will be able to view it immediately when you are logged in and on your personal account page (click on My Account). The video(s) will show up under My Video Manuals. The video is NOT downloadable to your computer or mobile device, but you will be able to view it anytime, from anywhere and from any device as long as you have internet access and you are logged in to your account at mercedessource.com.
Important note: This video manual may or may not include all the information you will need to troubleshoot and/or repair your specific problem/s. Please read the full description carefully to determine if this video is applicable to your year and model and contains the information you are looking for. If not, please refer back to our "Solutions Finder" and enter your chassis number and the specific problem you are having to see if we offer a solution.