Kent will show you a few tips a tricks to get your worn upper control arms out and the new ones in place without special tools
When replacing the front upper control arms you formost need to think about safety. You will need a good quality and large rolling hydraulic floor jack, and a couple good jack stands. You will need to remove the front tire, support the frame on jack stands and be ready to jack up on the front suspension with the wheel off. Do not get under the car while doing this job. Do not attempt it without two jack stands securely supporting the front frame rails when working the front suspension. The video will give you an idea of the other tools you will need. Total run time: 5:09
W116 W123 W126 Front Upper Control Arm Replacement Tips - On Demand Video
$9.99
Get it for Free! This is available as a free add-on item. Review the product details for bundle options.
On Demand Video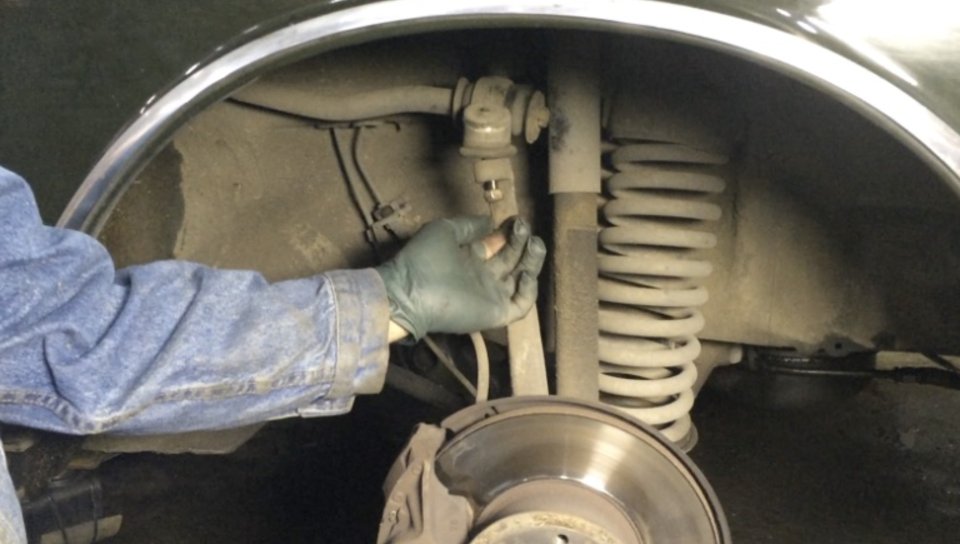 Product Details
PLEASE NOTE: This is NOT a complete step-by-step instruction video.  This is a "tip" video which leaves out some basic steps. You need to be familiar with working around cars before you attempt this on your own. Torque values and other specific fastener details are not included. What is included are some tricks that will hlep you get the old control arms out and the new ones back in without wasted time and a lot of frustration. 
Here is a comparison between a new and an old upper control arm off a W123 300D: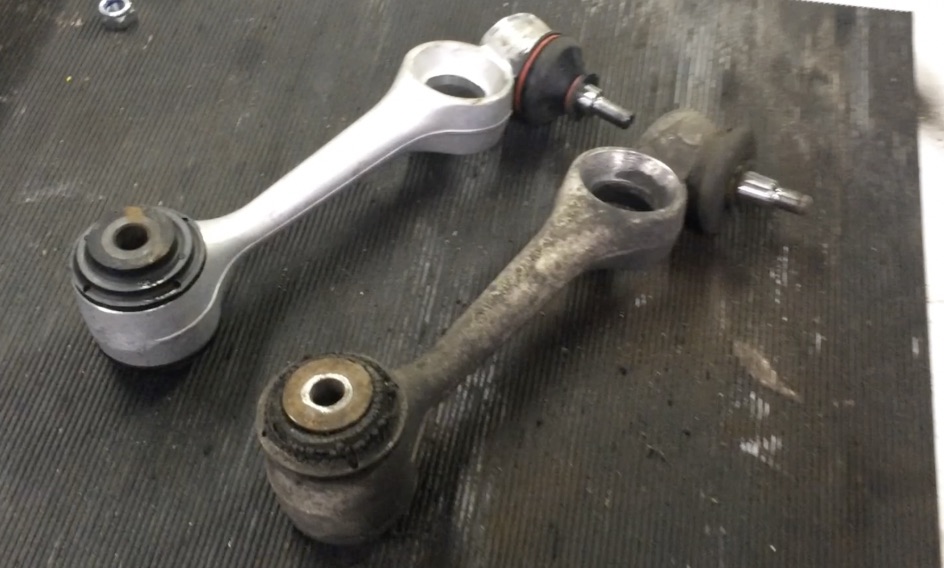 ---
How to view this on-demand video:
Once you complete the purchase of this video you will be able to view it immediately when you are logged in and on your personal account page (click on My Account). The video(s) will show up under My Video Manuals. The video is NOT downloadable to your computer or mobile device, but you will be able to view it anytime, from anywhere and from any device as long as you have internet access and you are logged in to your account at mercedessource.com.
Important note: This video manual may or may not include all the information you will need to troubleshoot and/or repair your specific problem/s. Please read the full description carefully to determine if this video is applicable to your year and model and contains the information you are looking for. If not, please refer back to our "Solutions Finder" and enter your chassis number and the specific problem you are having to see if we offer a solution.