Removing the rear axles from the W201 chassis is not a difficult job provided everthing goes well. In fact, the procedure is considerably simplier than removing axles from the older swing arm rear ends of the 1970's and early 1980's. But as they cars age you should anticipate that not everthing might go as planned.
W201 190D and 190E Rear Axle Removal - On Demand Video Manual
$1.99
On Demand Video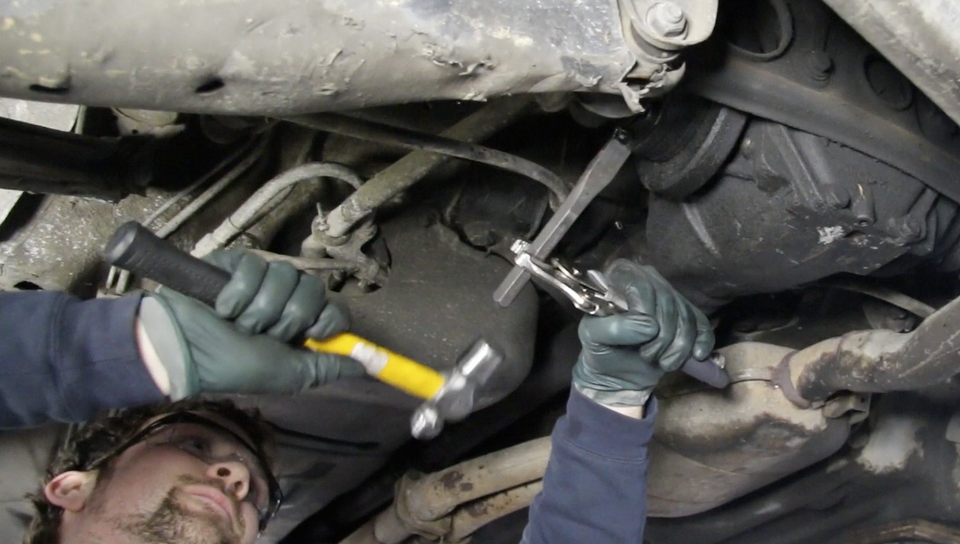 Product Details
This video will take you through the process of removing the axles from a 190E 2.6. There were problems encountered during removal so the video serves a second purpose in showing you how to deal with stuck bolts, rounded out bolt heads and frozen axle hub spines. 
In this video the axles are removed from the car on the lift. This is primarily for the purpose of filming ease. It certainly is easier to do the job this way but it can be done with the rear of the car up in the air and safely supported by jack stands. 
Please Note: This is a removal video only. It does not show installing a new axle as that is simply a matter of installing in the reverse order. No information is included on replacing boots. No torque values are given in the video
For information on testing the axle please refer to Kent's Youtube video on said subject. 
Total Run Time: 7:01
---
How to view this on-demand video:
Once you complete the purchase of this video you will be able to view it immediately when you are logged in and on your personal account page (click on My Account). The video(s) will show up under My Video Manuals. The video is NOT downloadable to your computer or mobile device, but you will be able to view it anytime, from anywhere and from any device as long as you have internet access and you are logged in to your account at mercedessource.com.
Important note: This video manual may or may not include all the information you will need to troubleshoot and/or repair your specific problem/s. Please read the full description carefully to determine if this video is applicable to your year and model and contains the information you are looking for. If not, please refer back to our "Solutions Finder" and enter your chassis number and the specific problem you are having to see if we offer a solution.