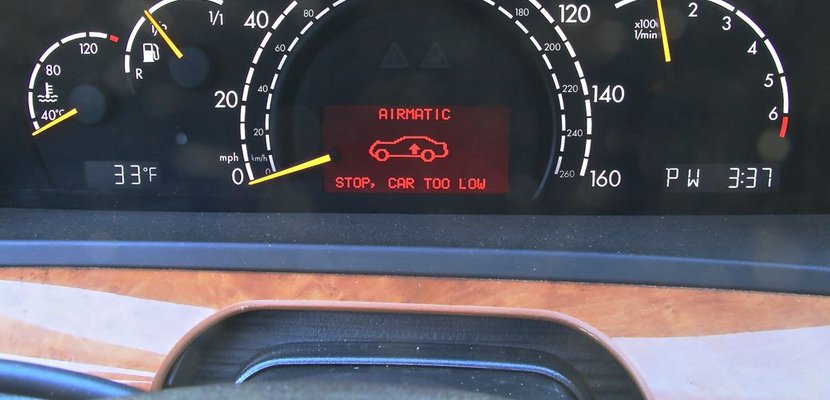 If you can find and repair the leak (s) yourself you can save Thousands $$$$
It is the end January 2017 and Kent has just finished filming a new video on how to find air leaks in an Airmatic suspension.  There is nothing like driving a Benz with Airmatic, but there is a price to pay... and that price does not need to be that much if you learn to diagnose and repair the leak (s) yourself. Do not be afraid to tackle these systems! Kent will make it easy for you to save lots of money if you are willing to learn and apply knowledge. 
It might look "cool" dropped down low to the ground, but you can not drive it this way. And don't keep driving  the car even it if will pump up - the compressor pump is not designed to pump up an airmatic everyday - it will overheat and fail. Try to fix any leaks in the system immediately.