Easily lost or rusted out - hard to find replacements
It is important that the battery be held securely in place. You let it jump around in the tray and it can short against the hood causing some amazing sparks and even damaging the battery or the paint in the hood. But what if your hold down plates are missing or too badly rusted?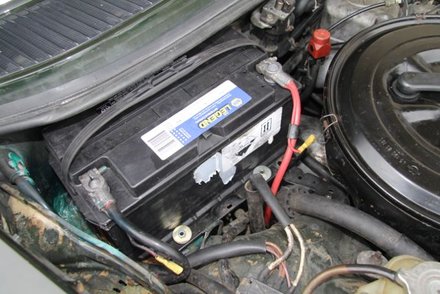 Problem & Solution
Common among these chassis:
W123
You can use large washers and nuts as shown to hold the battery to the tray. If the studs are rusted away in the tray then you will need to replace the tray as a whole part. Want to learn the easy way to take the heavy battery out of a W123 diesel - see Kent's on demand video. Also, AWAYS inspect under the tray for rust. This is very common and you can easily repair it yourself using our miracle paint products. Do not ignore this rust or you will have rain water running into the rear carpets and rusting your floor out!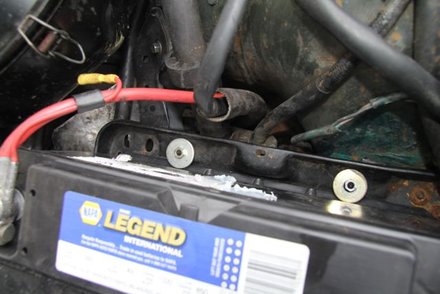 NOTE: We are currently working on a stainless steel washer kit to hold the battery in place. Check related products for availability.