Procedure very similar from mid 1970's to mid 1990's
Removing a rear seat is not difficult if you know where and how to release the seat attach points and can locate and remove the "hidden" screws. On some models you have to remove the rear seat to change rear shocks (ie W123) and on other models you have to remove it to get to the fuel tank sending unit (ie W126). Of course you want to remove it when cleaning and detailing your interior!
Problem & Solution
Common among these chassis:
W116
W123
W124
W126
W201
The following example shows the removal of the rear seats from a 1990 190E. The procedure is very similar in the W116 W123 W126 W124 and W201 chassis. The bottom needs to come out first by pushing in and releasing the two snap clips along the bottom front edge.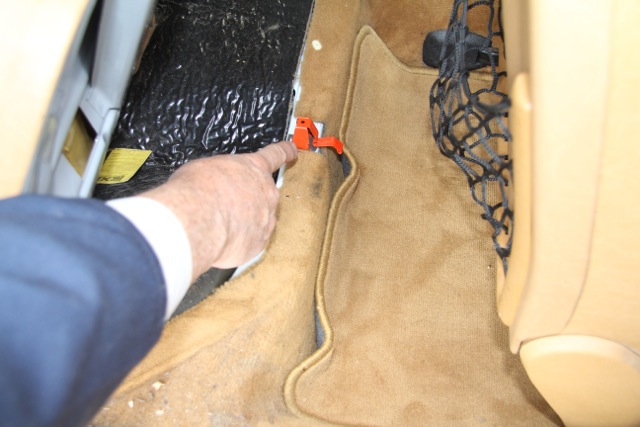 Lift up on the front edge of the lower seat half and pull it out of the car. Locate the two screws on the outer lower edge of the upper seat back and remove them with an 8 mm socket.
Next, locate and remove the 8 mm head screw in the lower center of the upper seat back. This one is hard to see and you may have to lift up the insulation pad to find it.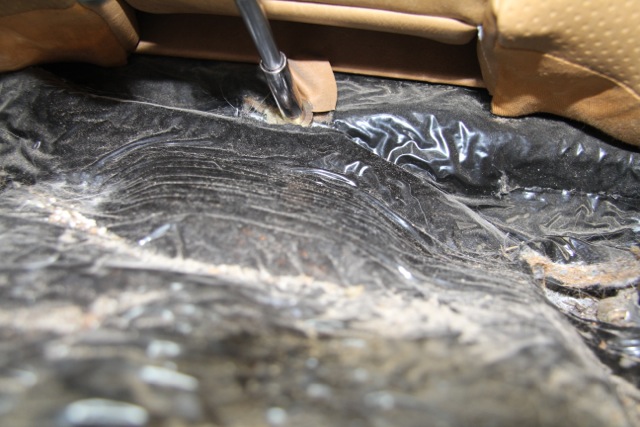 Once all three screws are removed the upper seat back can be removed by first pushing UPWARD on the seat back to disconnect it from the upper hooks in the body panel. You may have to free one side at a time. Twist the seat at an angle and lift it up and out of the car.