Care must be exercised to prevent damage to the steering lock mechanism
Removing a padded steering wheel on most 107, 114, 115, 116, 123, 126, and 201 to 1985 chassis can be a little challenging, especially if you do not have the right tools. At least you do not have to deal with an airbag!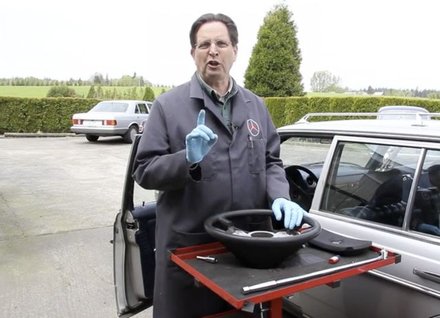 Problem & Solution
Common among these chassis:
R107
W114
W115
W116
W123
W126
You will have to remove the steering wheel on the 107 chassis SL to easily get the instrument cluster in and out. The 126 chassis requires removal if you want to replace the turn signal lever assembly. On other models you may just want to change out an old worn or torn wheel. Kent's On Demand video will give you clear and concise intructions.