For 220S, 220SE, 230, 230SL, 250SL, 250S, 250SE, 280SL, 280S, 280SE and 280SEL (with 6 cylinder engine only)
Unless the engine has been overhauled most of these old 6 cylinder gas engines of the '60s and very early '70s are running around with their original front crank seal. Take a look under your car if you have one - I bet it will look a lot like the engine in the video below. Watch as Kent gives you a brief overview of what is involved if you plan to do this job yourself.
1960s Six Cylinder Gas Engine Front Crank Seal Replacement Kit
$68.00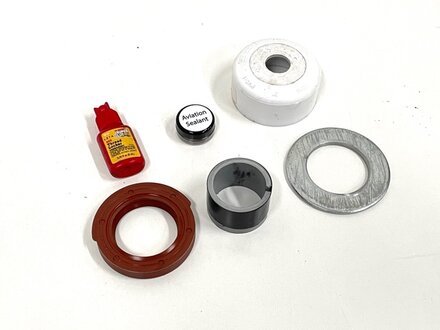 Product Details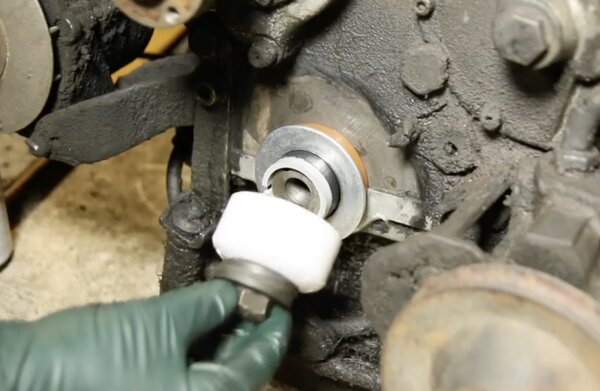 This kit includes a new front seal and the press tools to install it in your engine along with two free DIY instructional videos. It DOES NOT include a new seal race. That race can be reused if not badly worn out. You can order it separately below if needed or if you just want to replace it for ease and peace of mind.
If you are doing this job yourself you will also need a seal puller, a harmonic pulley puller and a seal race puller. Even if you plan to use your old seal race you will need to remove it and turn it around. See related products below if you do not have these items in your toolbox.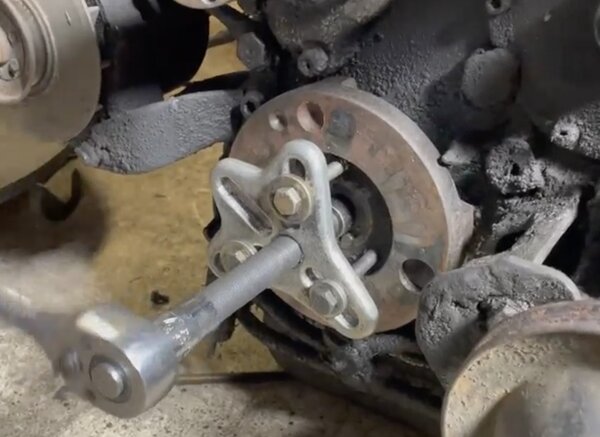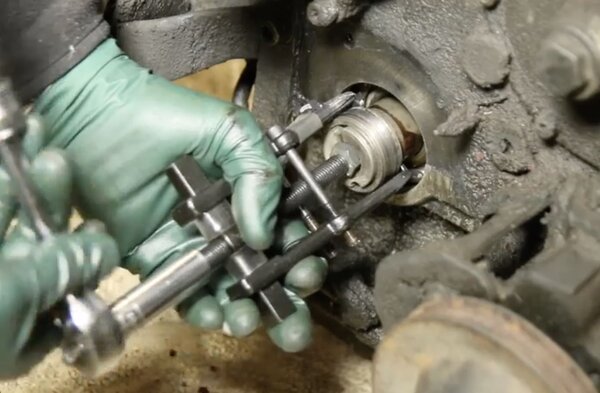 Related Products:
---