Special hose, fittings and clamps included plus video instructions so you can make one yourself
1978 to 1980 W116 R107 C107 V8 and W123 6 Cyl. Fuel Accumulator Tee Hose Rebuild Kit
$20.00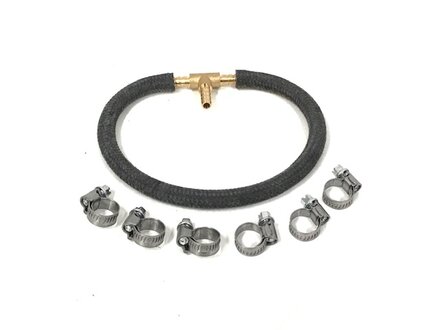 Product Details
This kit will give you everything you need to fix the leaking or aged Tee hose between the fuel damper and the fuel accumulator on most 1977 to 1980 fuel delivery systems. Watch the video below to learn why this is needed.
This is what most of them look like. Old hardened, rusty, and rotten.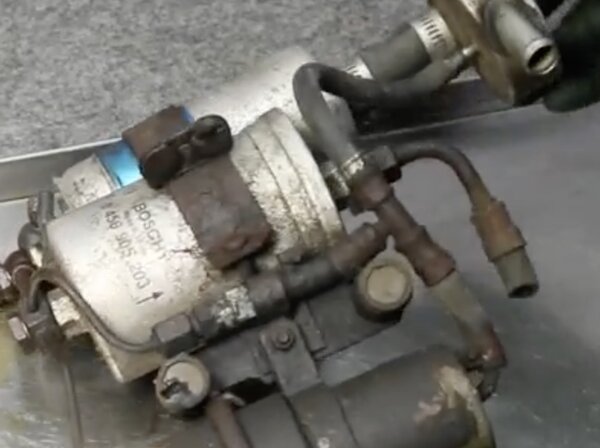 See image below #12 - Leak off line.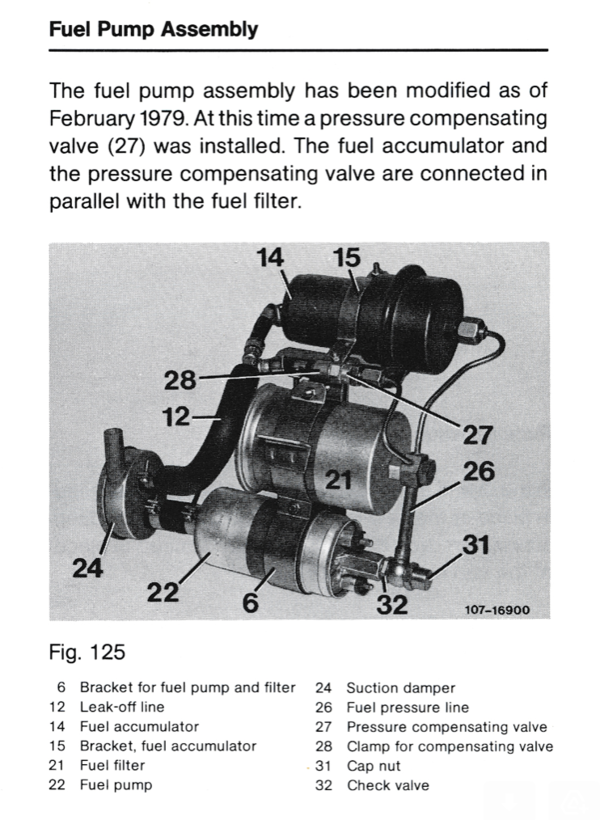 Related Products:
---