Includes new GENUINE Bosch fuel injectors, new injector holders, new seals, and new evaporator air hoses, cleaning supplies and full detailed video instructions
Why change K-jet injectors when "they are working?"  Why change shocks when they feel ike "they are working." The deteration is very slow over time and you may not notice the difference in how the engine starts, runs, accelerates, and delivers mileage until you do this service! This is the most complete all-in-one installation kit you can buy.
1981 to 1985 380SL 380SEC, 380SE, 380SEL Fuel Injector Replacement Kit
$275.00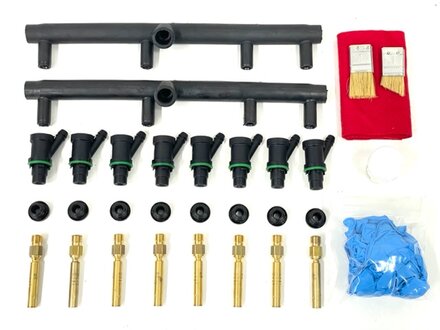 Product Details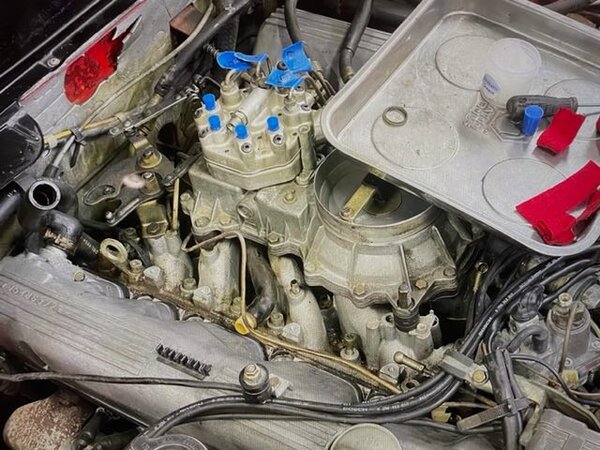 Kit contents:
8 Genuine Bosch Fuel Injectors
8 Injector holders (sleeves) with o-ring bottom seal install
8 upper injector to sleeve seals
2 long injector evap rubber air hoses
Special cleaning cloth for injector holes
2 short cleaning brushes
3 pair of nitrile glooves
We welcome international orders on this kit. Due to its relatively small size, shipping is reasonable. Email sales@mercedesource.com for instructions on placing an international order.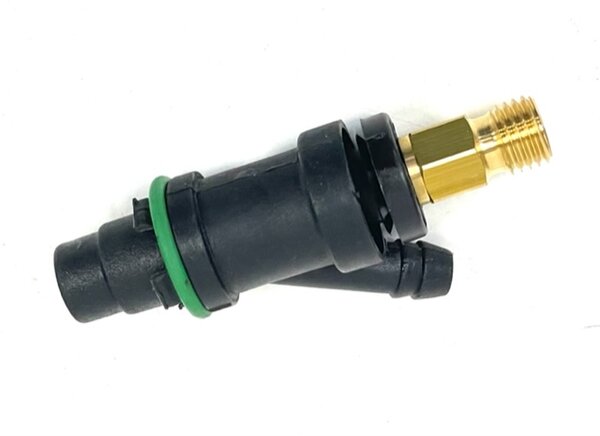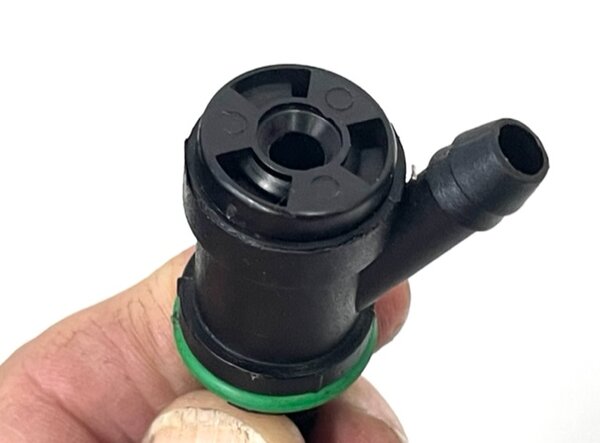 Related Products:
---