One of the most neglected maintenance items on these models!
The era of performance cabin air filters really began in 1996 with the introduction of the W210 sedan in the U.S. market. By performance,  we mean more than just a simple intake air box filter like you saw on the later model W124. A performance filter package contained two side by side paper element filters on top of (intake) the blower motor intake air box and two inline charcoal filters on the outlet side of blower box air box. These provided both clean and fresh smelling air to car's occupants.
1996 to 2006 W210 W220 W215 Cabin Air Filter Set Replacement - On Demand Video
$8.99
Get it for Free! This is available as a free add-on item. Review the product details for bundle options.
On Demand Video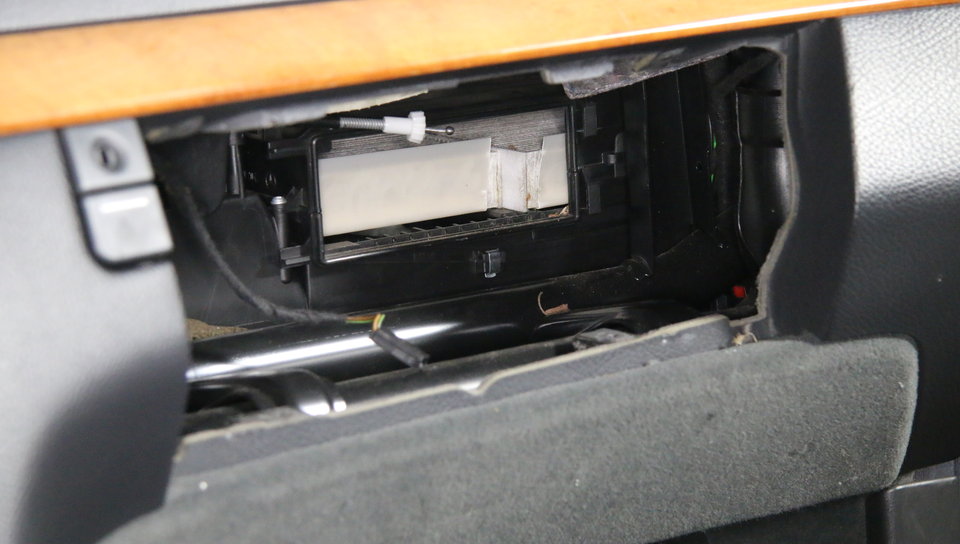 Product Details
Video Preview:
They were designed to be changed on a regular basis (every one to two years based on environment conditions). Unfortunately, time has shown that they do not get changed. When ignored you will have restricted air flow through your vents and in some cases foul smelling air. Why don't they get changed? It may be due to the fact the owner is not even aware of the filters and the importance of their replacement. We think it may also be the same with some repair shops. Kent has never seen a 10 to 15 year old Mercedes with clean cabin air filters in both locations!
Replacement at first may seem like a lot of work, but if you know how to do it, it should not take more than 30 to 45 minutes. This is definitely a beginner D.I.Y. job. You will be amazed at the improvement in HVAC air flow and quality. This applies to the E320, E300, E420, E430, S430, S500, CL500 as well as the AMG models from 1996 to 2006.
Watch this on-demand video to see if you want to do this job yourself, or if you purchase a new filter set you will receive this video instruction for FREE. See related products.
This video contains the following information:
Types of filters used

Applicable models
General locations of filters
Sold as a set
W220 intake air filter replacement
Details on removal of the W220 glove box
Releasing the filter locking plate
Removal of the actual filters up close
Cleaning
Installing the new filters
Tips on reinstalling the W220 glove box
Trick to removing the W210 glove box
Location of screws
Removing and replacing the intake air filters on the W210
Procedure for replacing the two charcoal filters in both cars
Up close video working under the dash so you can really see it
Tips for installing the charcoal filter cover plates
No 1. Reason for premature blower motor failure
PLEASE NOTE: This video was filmed using both a 2000 E430 and a 2000 S500. No CL500 was available at the time for filming. The filters are the same on the CL (W215) but there may be some slight differences in removing the box and panels to get to them. That information is NOT covered in this video. 
Total Run Time: 21:43
---
How to view this on-demand video:
Once you complete the purchase of this video you will be able to view it immediately when you are logged in and on your personal account page (click on My Account). The video(s) will show up under My Video Manuals. The video is NOT downloadable to your computer or mobile device, but you will be able to view it anytime, from anywhere and from any device as long as you have internet access and you are logged in to your account at mercedessource.com.
Important note: This video manual may or may not include all the information you will need to troubleshoot and/or repair your specific problem/s. Please read the full description carefully to determine if this video is applicable to your year and model and contains the information you are looking for. If not, please refer back to our "Solutions Finder" and enter your chassis number and the specific problem you are having to see if we offer a solution.