Fits E320, E300, E420, E430, S430, S500, CL500 1996 to 2006 including AMG. Kent's video instructions included free.
Complete set of four cabin air filters only for models listed. Why don't people change their cabin air filters??? Kent has never seen a clean set! Don't believe it, just check out his youtube videos.
W210 W220 W215 Cabin Air Filter Set (Four Filters)
$59.95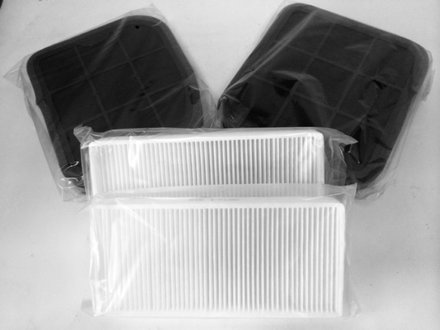 Product Details
If you purchase this set of filters you will receive his 20+ minute on demand video on how to do this yourself for FREE. IMPORTANT: If you want the free video instruction you MUST click the bottom button add all to cart. 
Check yours, you may find worse than this....:-)