For 6 Cylinder 190E 2.6 260E 300E 300TE 300SE 1986 to 1993
Now available as a cost savings kit! Six new Bosch CIS fuel injectors with six holder bushing O-ring seals. If your 6 cylinder 103 engine has over 120,000 miles and you think your injectors are ok then you might want to think again. I have been amazed with the poor results of our recent testing of large number of fuel injectors from various gas engine models ( 1977 to 1993). Less than half of those injectors tested passed a simple spray pattern and leak test. Unlike diesel injectors there is no way to take them apart, adjust, or rebuilt them. It is possible to send them out for ultrasonic cleaning but in cases where cleaning does not help your only option is to replace them. If you can't get them properly tested you may not be sure of the results and in the end just wasted time and money for cleaning. Install new from the start and know you will have improved fuel economy and smoother performance.
201 124 126 103 Engine Bosch CIS Fuel Injectors-Set of 6
$189.00
Product Details
Depending on the mileage of your engine you may also need to install new plastic injector holders and injector holder top seals. Before ordering I recommend you remove one of your fuel injectors and inspect the condition of these parts. Look for brittle seals and wear marks or deterioration in the tips of the holder.
Look below to view the holder seal.
If your engine idles rough, quits after startup, smokes, and/or delivers poor fuel economy, it may be time to replace the injectors. Spray timing and pattern are critical to top engine performance. They must be spraying with a full and fine mist. Take a look at the images below of injectors I recently tested from a 300E.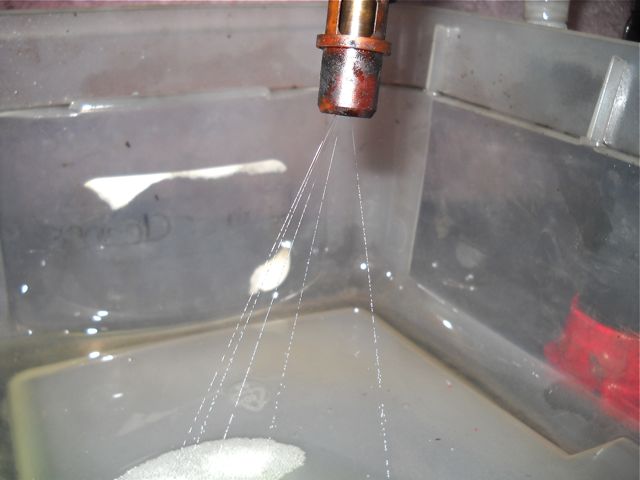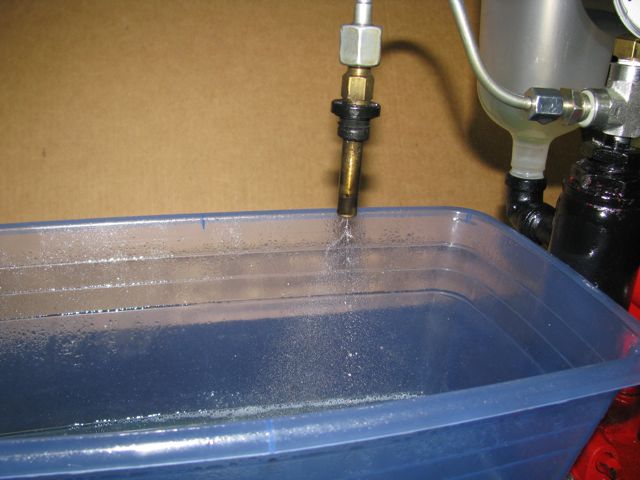 Now take a look at testing a brand new injector. Notice the difference!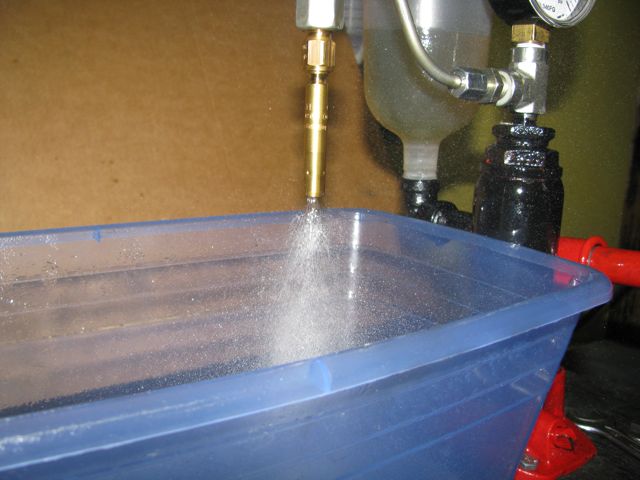 Related Products:
---