Save Your Sanity: This is a must have tool if you are replacing emergency / parking brake shoes!
One day Kent "finally had it!" Replacing parking brake shoes was always a dreaded job. As he thought about it he realized the frustration was mostly due to the hassle of getting all the holding springs on and off. So he set out to develop a new tool. It took a whole day of trial and error working with many different concepts until he came up with the final design of this T-Handle very strong 3 in 1 tool! 
3 in I Emergency Brake Install Tool w/ Extras Including Video Instructions
$42.75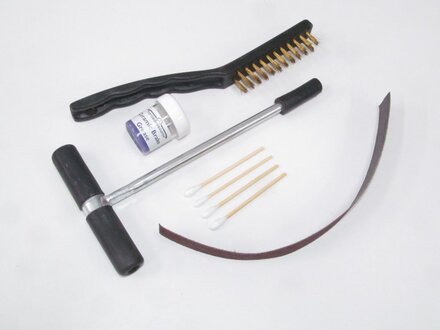 Product Details
Extras are included that you will need to complete the install properly. You will receive the following:
Special 3 in 1 Emergency / Parking Brake Installation Tool
Brass brush for hub and backing plate cleaning
Ceramic brake pad grease to lube key points
4 small applicators to apply the grease
Special sandpaper to "seat"  new parking brake shoes
25 minute long highly detailed video instructions by Kent Bergsma
Brake shoe kits can be ordered separately. Please see related products below.
Here are pictures of the tool in action: 1. The tool removes and installs the very stiff lower spring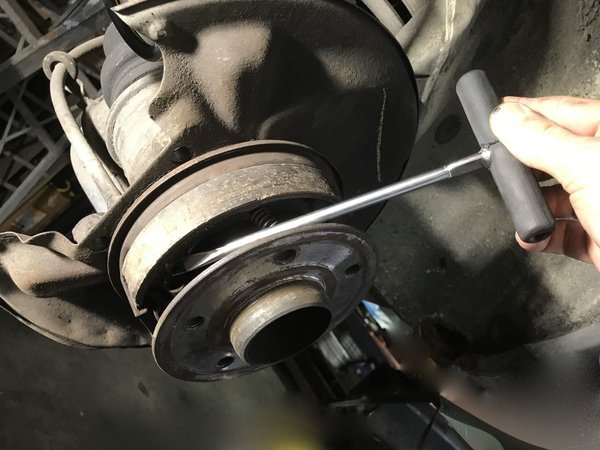 2. The tool removes and installs the pesky little compression shoe side springs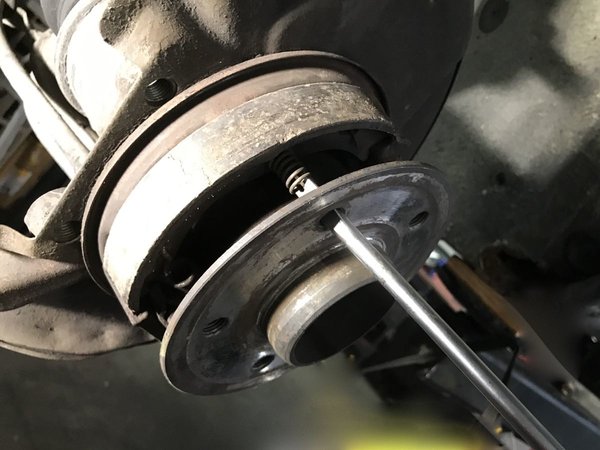 3. And finally, this tool adjusts the shoes when you are all done WITH EASE!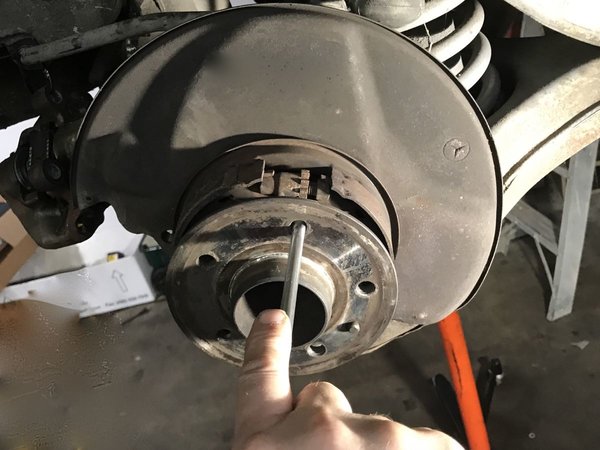 Related Products:
---