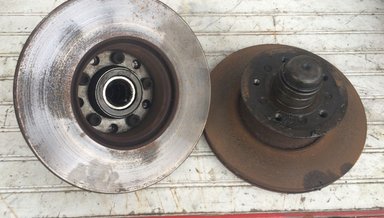 $120.00
Currently out of stock.
Good wheel bearing and good brake rotors
Fits 1981 to 1985 126 300SD. Removed from car with 190,000 miles. Rotors were replaced a few thousand miles ago. There is some surface rust that will need to be sanded off the front side of rotor but very usable with minimal wear.