Could be multiple causes - don't assume it is a bad caliper!
Old cars and brake issues go hand in hand. Especially if the car is not driving very often. Brake problems usually first show up as "dragging" or sticking brakes. If this issue is not dealt with immediately it can lead to serious problem including the car catching on fire. 
Testing for and Troubleshooting Causes of Dragging / Sticking Brakes - On Demand Video
$9.99
Sale
$5.00
On Demand Video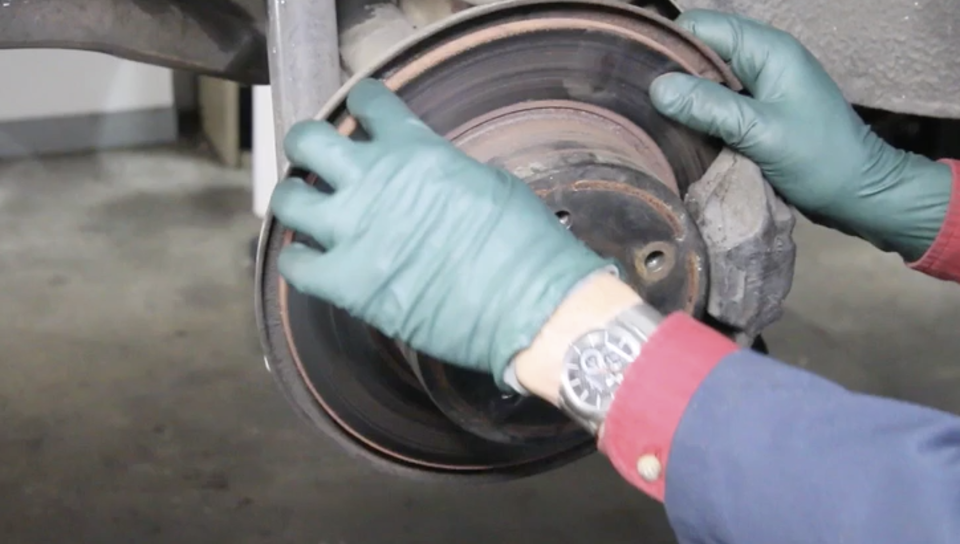 Product Details
Video Preview:
If your Benz is older than 30 years then best to do some preventative maintenance. Keep a close eye on the brakes each year when you bring it out of storage. The best way to prevent brake problems is to change the brake fluid every 2 years and to drive the car at least once a month.
In this video Kent will show you the symptoms of dragging brakes, how to test for the problem, and show you how to address the problem. Remember it is not always a sticking brake caliper that can cause your brakes to "drag." Do proper diagnosis BEFORE you order parts.
This 30 minute video covers the following:
Monitoring the brake system
How to test for dragging or sticking brakes
Don't jump to conclusions
Never assume it has to be a brake caliper
Checking all four wheels
What are the issues
What else can cause the brakes to "drag."
Testing the different components
Inspecting rotors and pads
Inspecting lines and hoses
Testing for stuck caliper pistons
Inspecting for rust and crud in the pad mounting areas
Some advice on ordering parts
How to test the hoses on the bench
How to lubricate the important parts in the brake system
How to do a modified gravity brake bleed / flush
Why pressure bleeding may not work on these old cars
Why you do not want to use the brake pedal pump method
Reference to Kent's four tank flush kit on his website
How to flush / bleed without having an extra worker
How to determine of both caliper pistons are moving
Cleaning and lubricating the calipers and pads
Best grease to use (see related products)
Final Testing procedures
NOT COVERED: The actual replacement of the components is not covered in this video. This is a troubleshooting and preventative service video. For details on replacing individual brake components see Kent's manual listed in the related products below:
Total Run Time: 30:28
---
How to view this on-demand video:
Once you complete the purchase of this video you will be able to view it immediately when you are logged in and on your personal account page (click on My Account). The video(s) will show up under My Video Manuals. The video is NOT downloadable to your computer or mobile device, but you will be able to view it anytime, from anywhere and from any device as long as you have internet access and you are logged in to your account at mercedessource.com.
Important note: This video manual may or may not include all the information you will need to troubleshoot and/or repair your specific problem/s. Please read the full description carefully to determine if this video is applicable to your year and model and contains the information you are looking for. If not, please refer back to our "Solutions Finder" and enter your chassis number and the specific problem you are having to see if we offer a solution.
Related Products:
---