Higher Performance Fluid - direct replacement for DOT 3 - All Models
WARNING: Can only ship inside the USA via UPS GROUND. If you have other items in your cart do not choose expedited shipping or US postal service! High Performance low moisture absorbing DOT brake fluid.
Pentosin DOT4 Brake Fluid - One Liter
$17.95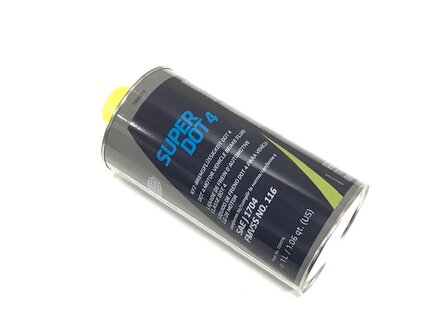 Product Details
Don't put cheap brake fluid in your Benz. You will pay for it in the long run with sticking calipers and excessively worn pads and rotors. One liter is usually enough for a brake fluid flush with relatively clean fluid in your system. If your brake fluid is dark and dirty best to get two liters for a thorough flush. DOES NOT come with instructions. List price is $23.75.
It is recommended your change your cars brake fluid every two years.
Related Products:
---