Special Purchase: Includes sensor wires. Does not fit 560SEC or 560SL.
High quality fast break in pads with special coated anti-squeal pad bonded to the back side of the pad.  We include 4 new sensor wires and a small ceramic brake pad grease to lube the pad edges and the pins. ( no need to lube the back side).
All W123 R107 380SL Most W126 Premium Ceramic Front Brake Pads.
$49.00
Sale
$38.50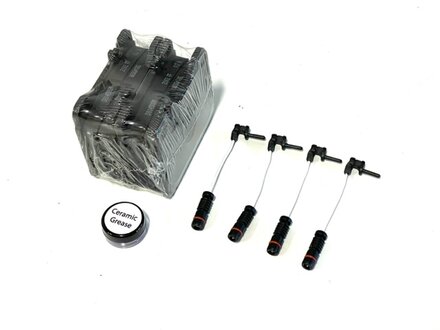 Product Details
Related Products:
---