You MUST exercise those caliper pistons and lube those pads! Use when changing pads or at your regular every 2 year brake system service
Brakes are one of the most often neglected maintenance items on older cars. This is not just related to Mercedes Benz. Most owners don't realize that brakes need special attention and service not only when pads are changed but every 2 years. Many know that the brake fluid should be changed every 2 years but few do it. To keep your brakes healthy and to prevent expensive repairs (caliper and rotor replacement) you really need to do more than just change the fluid. This is the main reason I came up with this kit. Watch the video below and Kent will explain why this kit can save you hundreds of dollars. 
Brake Pad and Brake Caliper Service Kit - For Long Pad and Rotor Life
$32.75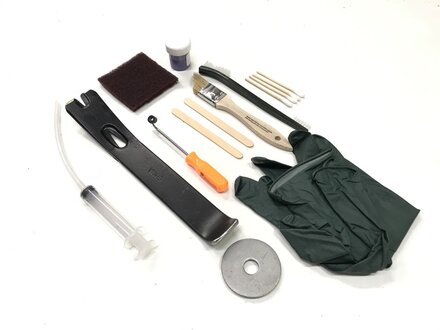 Product Details
The kit contains the following:
Custom bar and big washer to safely move and excercise a caliper piston
Caliper cleaning tools
Scotch brite pad
Ceramic brake pad grease
Applicators to apply the pad grease
Extractor to remove brake fluid from the reservoir
I pair of heavy duty nitrile green gloves
Free video instructions
Please note: instructional video will show use of aluminum plate, but we are now including a very thick steel washer to more evenly press against the piston when "prying" it in.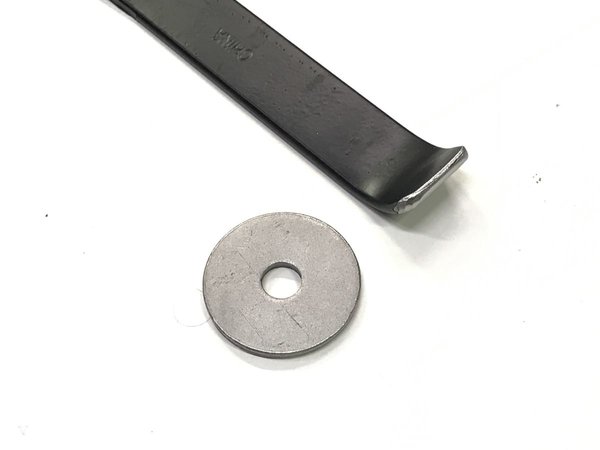 Related Products:
---