Note: Lower bracket and fender mounting hardware NOT included - use your existing or order separately.
This original power antenna has been inspected, cleaned, lubricated, adjusted, and tested in our shop. New Antenna mast installed. This one is in super nice condition. See the video below for the process. 
450SL 450SLC 380SL 380SLC Original Hirschmann Power Antenna Refurbished
$315.00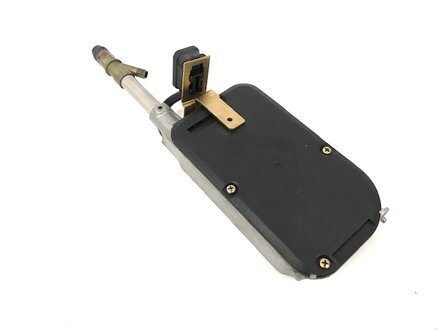 Product Details
PLEASE NOTE: It does NOT come with the fender mounting hardware and seal located at the top of the antenna. It also does not come with the lower mounting strap. You will need to use those parts from your existing antenna or order one from us. See related products below:
Warning: If you plug this antenna into your car and it does not work it means you have a wiring problem. Check to make certain you have power to the plug all the time even with the key off and that you have power to the small blue wiring connection when you turn the radio on.
We have other antennas available for other models. See related products below. If you do not see what you are looking for please email us. 
Related Products:
---