IMPORTANT NOTE: if you have a W116 300SD your engine may or may not have this part located on the rear of the large fuel injection pump. Early engines did not have one. YOU MUST LOOK THE THE BACK OF YOUR INJECTION PUMP BEFORE ORDERING
FITS THE FOLLOWING: all 123 and 126 chassis, Idle Stabilizer For 1981 to 1985 Turbo Models only 300D 300CD 300TD 300SD.
617 Turbo Diesel Rack Damper Bolt With Special O-Ring
$69.95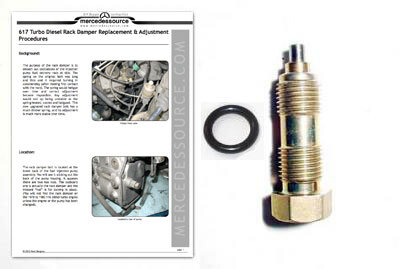 Product Details
Is your turbo diesel 5 cylinder engine not idling smoothly? Is it loping or hunting? Does it seem to speed up a little, slow down some, then speed up a little, etc., while you are sitting at a stop? You may need to install the Mercedes factory upgraded rack dampener bolt. It is located on the lower back end of the fuel injection pump.
The original one had a week spring and with fatigue could not hold a steady idle. This new Bosch OEM one has a tougher spring made of better alloy. You should install one unless you have records that it has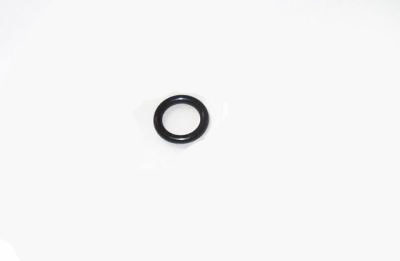 been done before. Easy to install and adjust. Sold with instructions for both.
(617 5 cylinder engines only 1981 to 1985)
PLEASE NOTE: This rack damper comes with special o-ring.
Location of rack damper bolt
_______________________________________________________________________________
How to view the PDF digital instructions:
Once you complete the purchase of this product you will be able to download the digital instructions immediately when you are logged in and on your personal account page (click on My Account). Any PDFs will show up under My PDF Manuals. You will be allowed three downloads, so please save the file on your machine for backup.
_______________________________________________________________________________