For 2003 to 2016 7-speed automatics that require filling from under the car. For use with Red or Blue Fluid. You supply your own pressure fill tank (garden sprayer).
This kit will allow you to properly fill any 722.9 7 speed automatic transmission as well as other cars that use the underfill method. Notice the kit includes three size threaded fittings to go into the bottom of the transmission pan, as well as fittings to fill a manual transmission or rear end. Of course,you will need to get a clean garden sprayer to fill with the proper transmission fluid and connect to the 5 foot long 1/4 ID clear hose in this kit. We provide 2 black couplings. One that will fit 1/4 inch hose and the other to connect to 5/16 inch hose. No instructions are included with this partial kit.
722.9 Transmission Fluid Service Fittings and Fill Hose - Partial Kit
$68.00
SKU:
TRS-722.9PARTIALFILL
Product Details
You can purchase instructions separately below or them come with our complete kit. See related products below.
As far as we know, we are the only source of this type of kit that includes a filer preinstalled.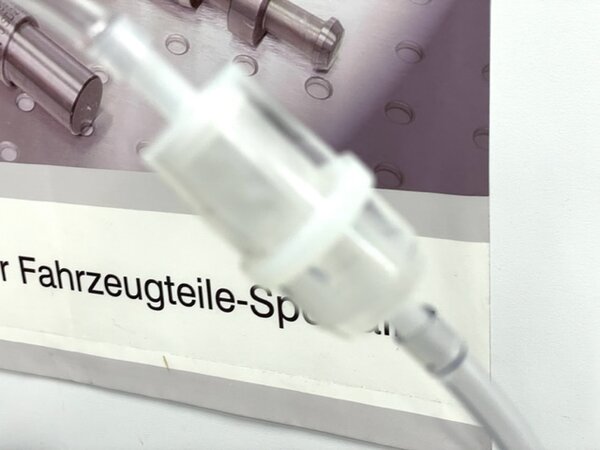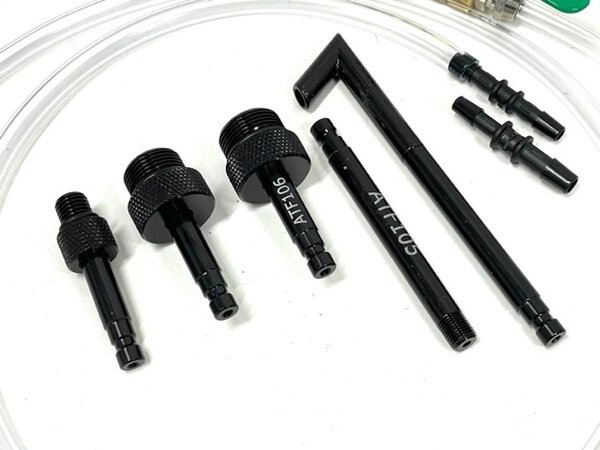 Related Products:
---