Fits almost all Mercedes ever made with disc calipers
Here is a neat little protection cap that is most often missing on well over half the Mercedes I ever see. These fit over the caliper bleeder screw to prevent dirt and grime from entering the nipple. 4 are required per car and fit both front and rear calipers.
All Models Brake Caliper Bleed Screw Rubber Caps - Set of (4)
$9.95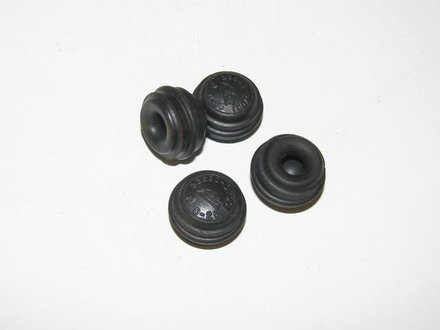 Product Details
How about super easy installation. No instructions are even needed!