Don't neglect front end clunking sounds - they can lead to some dangerous suspension failures
In this video instruction, Kent will demonstrate how to check for one possible source of a mysterious front end clunking sound. Any clunking noise you hear when driving over rough ground or when braking should be investigated immediately. Neglect here can lead to catastropic front end failure and possibly a serious accident on the open road. 
Diagnosing an Often Overlooked Front End Clunking Noise - On Demand Video
$3.99
On Demand Video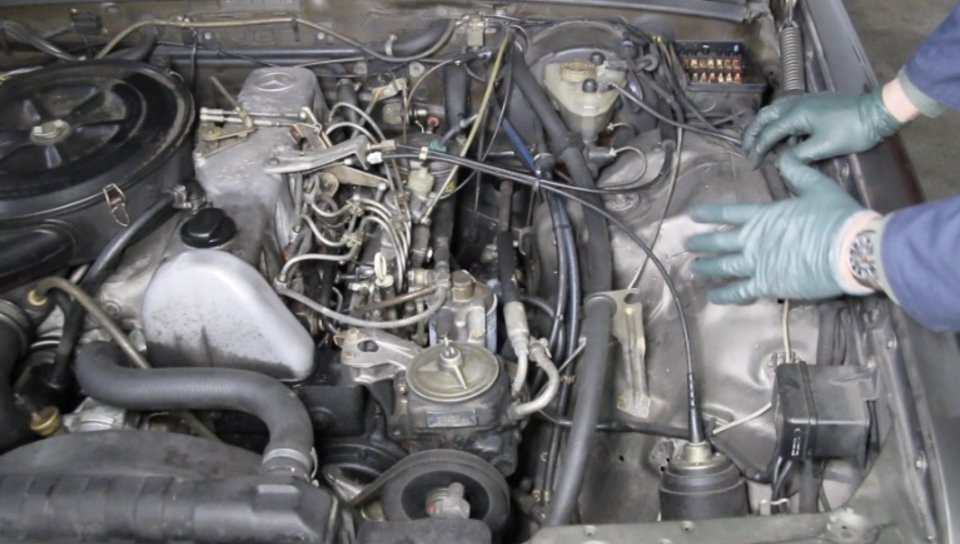 Product Details
Video Preview:
This is not a complete video on all things front end. There are other worn parts that can cause clunking sounds. We recommend you take your car to a good front end shop if you are not sure how to diagnose the problem yourself. But in this video, you will learn one thing you can easily check yourself and if it turns out to be the problem - you can even fix it yourself and save hundreds $$$$.
Total run time: 8:39
---
How to view this on-demand video:
Once you complete the purchase of this video you will be able to view it immediately when you are logged in and on your personal account page (click on My Account). The video(s) will show up under My Video Manuals. The video is NOT downloadable to your computer or mobile device, but you will be able to view it anytime, from anywhere and from any device as long as you have internet access and you are logged in to your account at mercedessource.com.
Important note: This video manual may or may not include all the information you will need to troubleshoot and/or repair your specific problem/s. Please read the full description carefully to determine if this video is applicable to your year and model and contains the information you are looking for. If not, please refer back to our "Solutions Finder" and enter your chassis number and the specific problem you are having to see if we offer a solution.