You will not believe how easy and fast you can remove and install those pesky top shock nuts! Especially on the R107!
This is a tool that Kent first thought about making 20 years ago. While installing shock absorbers in his 380SL he had finally had enough - so it was back to the machine shop to come up with a new tool. Rather than try to explain what this tool does and how it works watch the video below and you will be amazed at how well it works!
Bilstein Shock Absorber Deluxe Rapid Install Tool Set by Kent Bergsma
$28.50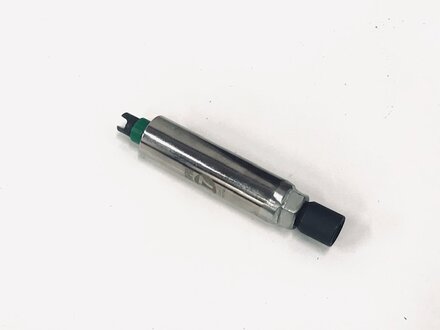 Product Details
As seen on Cherry. CLICK HERE to watch the full video series on Kent's R107 rolling restoration.
PLEASE NOTE: Kent is making this tool with a six-sided U.S. made high quality 11/16 socket. This is very slightly larger than the 17mm nut on most shock absorbers. The reason for this is twofold:  1. It will allow you to bring the socket in on an angle in very tight places. 2. It will easily fit over nuts that have been damaged or have rounded off corners. The slightly larger size is not a problem due to the low torque settings required when installing new Bilstein shock absorbers.
Related Products:
---