For 1970 to 1973 W111 W108 W109 Coupes and Sedans and 1972 to 1975 R107 350SL and 450SL
Let's face it. These fuel tanks and now 50 years old and most are not squeaky clean inside. There is a fuel tank screen that will catch most particles if the screen is in good shape. But I have found that it will not catch the very fine rust particulates that are so common in these old cars. If you are installing a new fuel pump and you want to protect it you need to install this filter in the hose from the fuel tank to the fuel pump. It also makes for a great inspection filter so you can see just how clean or dirty your fuel is!
D-Jetronic Fuel Pump Protection Filter Inslallation Kit
$24.80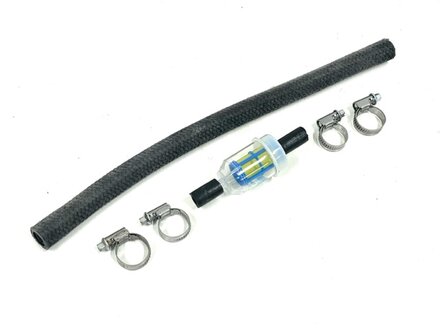 Product Details
This kit includes:
One foot of 12mm ID braided fuel hose
One plastic filter with the nipple diameter enlarged with a special hose on each end
Four "German-style" quality hose clamps
We are including a section of new original-style hose because more often than not you will have to cut your old hose off. If you have recently replaced our fuel tank outlet hose then you will have a spare for the future.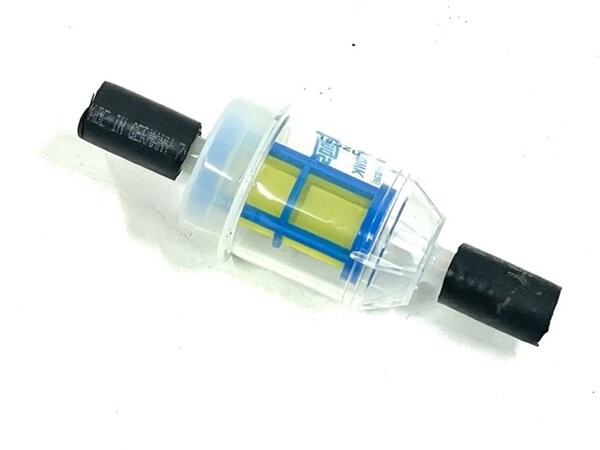 IMPORTANT INSTRUCTION: Cut the hose where you have the better area of clearance for the filter under the back of the car. NOTE arrow on filter indication direction of flow. Both the small and the larger rubber hoses fit very, very tight together on this fitting. In fact so tight you could forget the clamp ( not recommended ) and it would not leak. Assembly of the hoses together is almost impossible dry. Use soapy water to push them together before installing the clamps.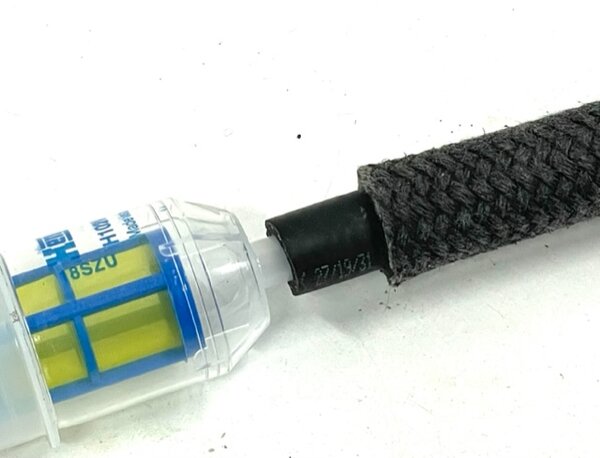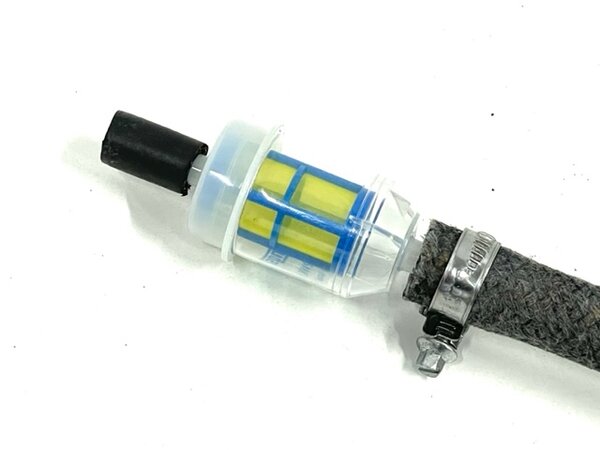 Related Products:
---