This conversion kit offers a replacement Bosch fuel pump with correct fuel pressure, new filter, all new hoses and clamps, extras as noted and full detailed video instructions by Kent
SSince new original style pumps are no longer made, this is the best way to finally fix your old fuel pump leaks and poor performance. Weak fuel pressure can cause a variety of engine malfunctions. This kit is designed specifically for and ONLY works on the early 350SL and 450SL with electronic fuel injection (EFI) known as Bosch D-Jetronic. If you have a 1975 or early 1976 model SL and are not sure email us or get under the car and inspect before ordering. The same pump and filter with different inlet and outlet hoses will also work on the W108 and W109 small V8 sedans. You would need to order this kit separately. Please see the related products below. Watch the video as Kent will explain the reason for this kit and how it looks installed in a 300SEL 4.5.
1972 to 1975 R107 350SL 450SL Complete Fuel Pump Conversion Kit
$328.00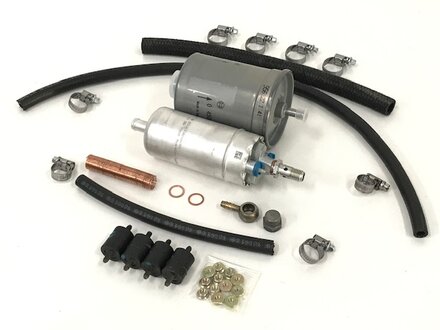 Product Details
The kit contains the following:
New special sourced low-pressure Bosch Fuel Pump 
New fuel filter
All new fuel hoses
Required fuel hose adapter fittings
Special anti-kink fuel hose coil wire
All new fuel hose clamps
4 new rubber mounts
Full video instructions
Kent's highly detailed video instructions will show you how to do this yourself. The new pump is not an exact match but will bolt into the bracket without modification and connects easily to the original inlet hose. What is different it the outlet to the fuel filter. Special fittings and copper sealing rings are provided to adapt the outlet side to the original fuel filter. A new Bosch fuel filter is included. The instructions you will receive are a collection of videos from other projects Kent has done and may or may not be filmed on an exact early R107. For instance, the procedure for draining the fuel tank and removing the tank outlet hose is filmed on a 380SL The draining procedure is the same even though you will be seeing a different style of fuel filter and hose connections to it. The bench assembly of the pump and filter are filmed from a 300SEL 4.5. Everything is almost identical but since the pump is mounted on the opposite side on the R107 you will be installing the pump and filter into the bracket going the opposite direction. Actual fuel hose replacement is filmed on a 1974 450SL.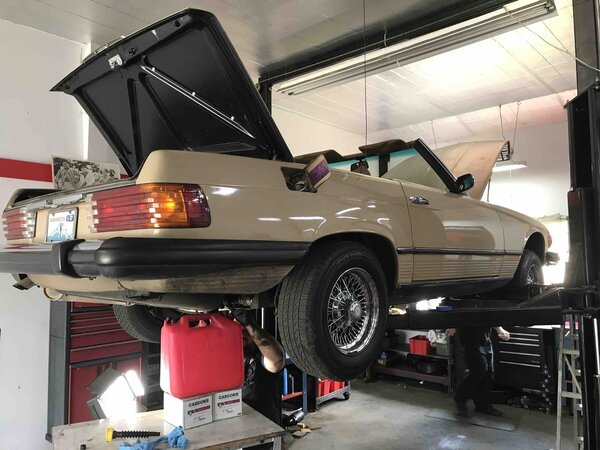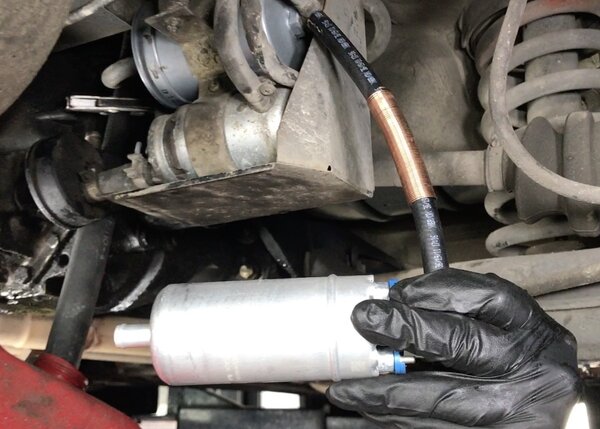 Customers are loving this. Here is a recent email we received:
Holy cow, Kaia.  This updated fuel pump assembly fit great and was way easier for our tech to install than anticipated!  We still need to do some testing but the fitment is perfect.

Please thank your dad for us for making a great product!

///Rob,   Seattle, Washington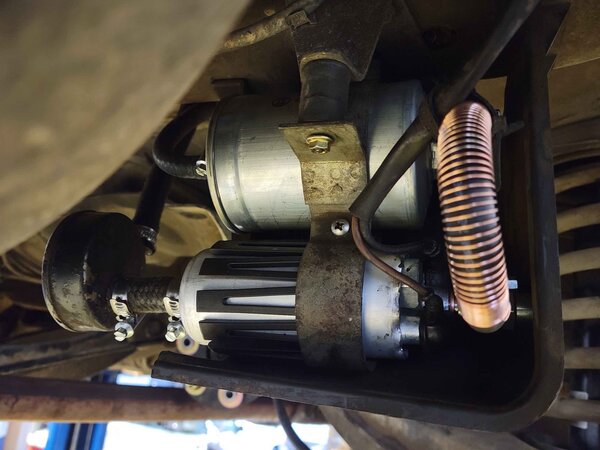 This is what an original fuel pump and filter looks like from an early R107 with electronic fuel injection (EFI)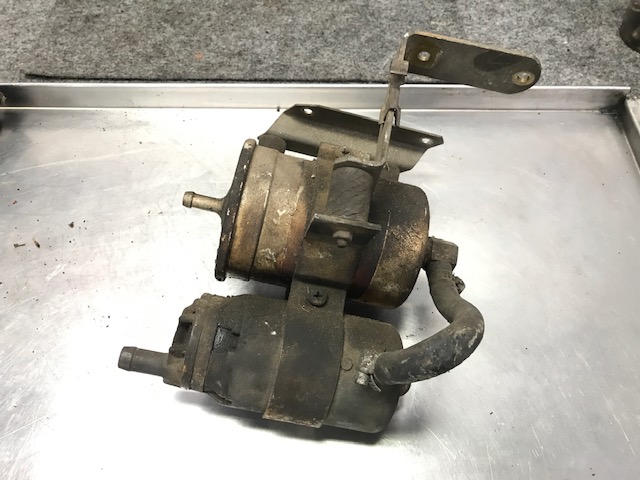 Related Products:
---