240D 300D 300CD 300TD 300SD 300SDL 1977 to 1987
Here is a critical little o-ring that is hard to find and hardly ever gets replaced. We recommend these get replaced every 3 or 4 oil changes. There are two of these located on the end of the oil filter cap shaft on 1977 to 1987 4, 5, and 6 cylinder diesel engines. These do get hard and brittle with age and in some cases will just break off. Fluctuations in oil pressure may be an indication that these o-ring seals are bad. They will last through several oil changes so replacing them every year should be more than adequate. This kit comes with four (4) o rings. Oil change on OM616 OM617 and OM603 engine. Watch the video below for more details.
Diesel Oil Filter Housing Bolt Shaft Seals (O-rings)
$4.25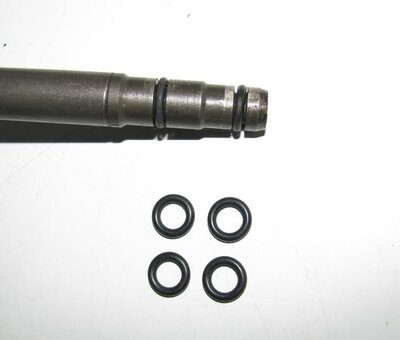 Product Details
NOTE: This one is so easy instructions not required...