Tools and tips needed when adjusting the valves on 1955 to 1972 single overhead cam engines
Valve adjustment is often neglected on many of the mid 1950's to early 1970's 6 cylinder single overhead camshaft gas engines.  If it has been years since any adjustment was made, there will be problems - Kent can guarantee it!!! - especially if you don't have the right tools or know the potential pitfalls. The factory manual if often silent on covering unique problems you may encounter when working on real old engines. Like Kent, you may end of having to modify a tool or two to get the job done right. 
Solving Early 6 Cylinder Gas Engine Valve Adjustment Problems - On Demand Video
$6.99
Get it for Free! This is available as a free add-on item. Review the product details for bundle options.
On Demand Video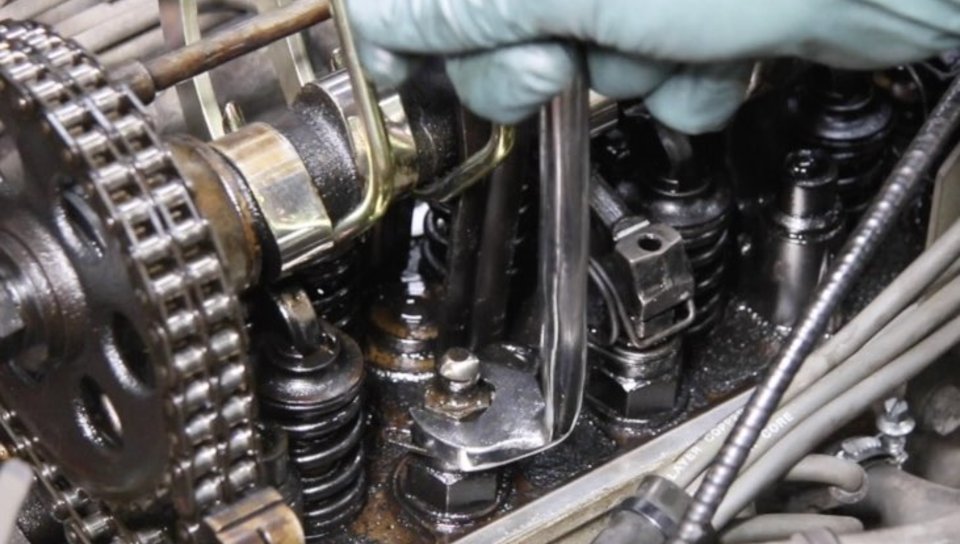 Product Details
Video Preview:
PLEASE NOTE: This is NOT a step-by-step video on doing a valve adjustment. It does not cover removing the valve cover, removing the fan or other associated jobs. No clearance specifications or torque values are included here. All that information can easily be obtained in the Haynes Manual or Factory service manual.  Kent will explain how he turns the engine over and how to make a sheet to keep track of the valves you have adjusted. He will show you the special tools you will need as well as the tool he modified to avoid rounding off the adjuster hex nuts. This video focuses on the type of problems you may run into trying to turn the ball adjusters and what you can do to get them to turn without damaging them. The example he uses in this video is a 6 cylinder engine in a 1970 280SL that had not run in 4 years and it REALLY needed a valve adjustment.
Total Run Time:  12:17
---
How to view this on-demand video:
Once you complete the purchase of this video you will be able to view it immediately when you are logged in and on your personal account page (click on My Account). The video(s) will show up under My Video Manuals. The video is NOT downloadable to your computer or mobile device, but you will be able to view it anytime, from anywhere and from any device as long as you have internet access and you are logged in to your account at mercedessource.com.
Important note: This video manual may or may not include all the information you will need to troubleshoot and/or repair your specific problem/s. Please read the full description carefully to determine if this video is applicable to your year and model and contains the information you are looking for. If not, please refer back to our "Solutions Finder" and enter your chassis number and the specific problem you are having to see if we offer a solution.
Related Products:
---