Fits 110 111 112 113 108 109 107 114 115 116 Models with Power Steering Listed below
January 2019 notice: This filter is now available only in very limited quantities and may not be readily available in the future. This is why we are not able to include it in our full fluid flush kit ( See related products below) This is an often neglected filter. In fact some owners do not even know it exists. It is well hidden inside the power steering fluid reservoir. You have to remove the cap and spring - then use a pick tool to lift the metal plate out and the filter can be seen way down in the bottom. See the pictures below. Be sure to flush when replacing the filter. Remove the return hose and place in a plastic bottle. Fill the reservoir with new ATF (Dexron III). Have someone help you crank the engine over while you pour new fluid into the reservoir - keep doing this until fresh fluid comes out the return hose. DO NOT LET the reservoir run dry to prevent getting air in the system.
Early Chassis Power Steering Replaceable Filter
$14.95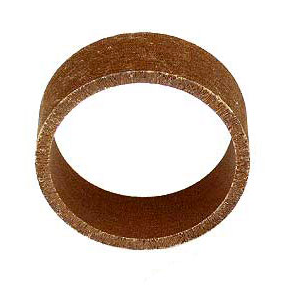 Product Details
You must have a fluid reservoir that looks similar to this,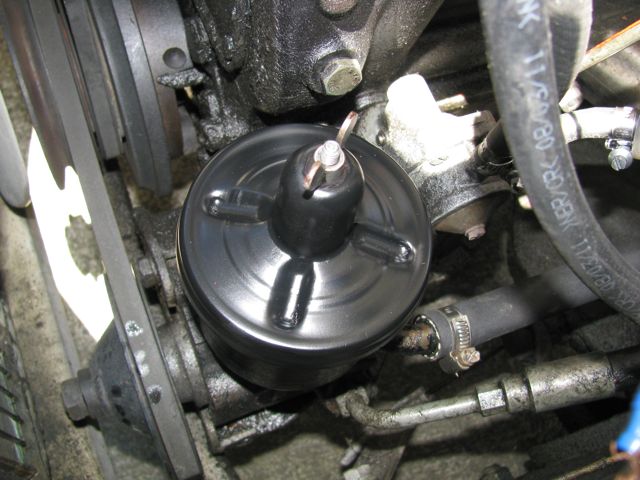 When plate has been removed you can see the filter below.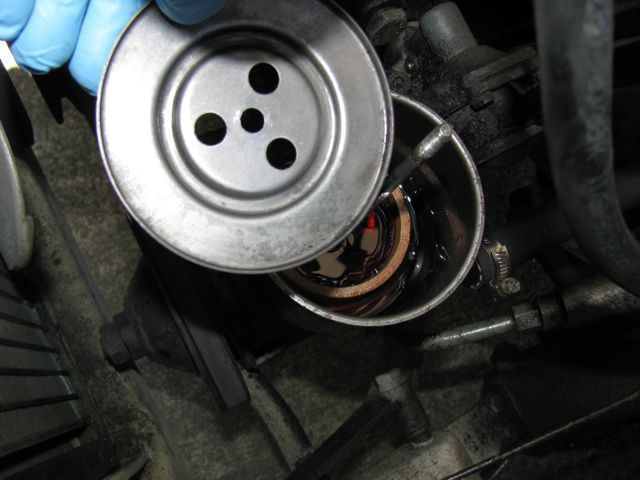 After flushing the system with new fluid you can install the new filter.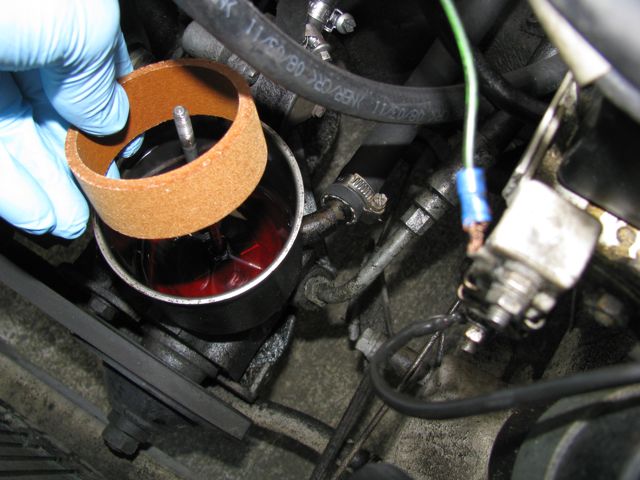 Fits most of the following models between 1963 and 1976 with power steering:
Mercedes-Benz 190DC
Mercedes-Benz 200
Mercedes-Benz 200D
Mercedes-Benz 220S
Mercedes-Benz 220SE
Mercedes-Benz 230
Mercedes-Benz 230S
Mercedes-Benz 230SL
Mercedes-Benz 240D
Mercedes-Benz 250
Mercedes-Benz 250C
Mercedes-Benz 250S
Mercedes-Benz 250SE
Mercedes-Benz 250SL
Mercedes-Benz 280
Mercedes-Benz 280C
Mercedes-Benz 280S
Mercedes-Benz 280SE
Mercedes-Benz 280SEL
Mercedes-Benz 280SL
Mercedes-Benz 300D
Mercedes-Benz 300SEL
Mercedes-Benz 450SE
Mercedes-Benz 450SEL
Mercedes-Benz 450SL
Mercedes-Benz 450SLC