Most often these oil checks and changes are ignored. Injection pumps are very expensive. You need a very strong oil to minimize wear.
NOTE: Ships UPS ground only. Select ground for entire order to save in shipping costs. I am a great fan of LubroMoly products. I have often felt there needs to be an "ideal" oil developed for high mileage engines - especially one that will reduce wear in areas where minute scoring begins over time. This is most pronounced on camshafts, timing chains, sprockets, pistons and piston rings. I believe LubroMoly has done just that and I am now using this oil in all my older Mercedes with over 100,000 miles. I have come to realize this oil also has the ideal properties for injection pump lubrication on the old gas and diesel engines that have their own oil supply. This would be diesel engines up through 1976 and many mechanical fuel injected engines up through 1972.
Early Gas and Diesel Fuel Injection Pump Oil - High Moly Content
$14.50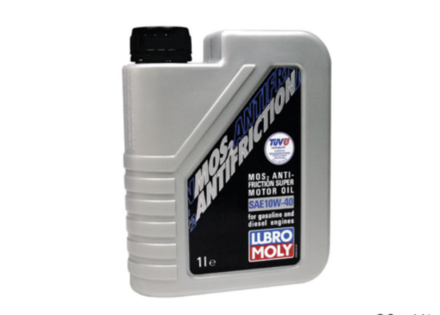 Product Details
This is a one liter bottle. Also makes for a great oil around the shop to lubricate tools, machines, etc. Also good for mixing with diesel fuel and veggie oil to "cleanse" your diesel engine combustion chambers. Watch the video above for more detail.