Problems with this 1970 to 1976 3.5 and 4.5 unique distributor can cause all kinds of engine performance issues.
This is not a complete instructional video on how to "overhaul" the M116 and M117 D-Jetronic fuel injected V8 distributor. There is lots of information out there on installing new points, setting the dwell and timing, replacing the cap and wires, etc. Rather this video focuses on bench inspection and cleaning to help prevent problems when installing new parts on the distributor. These are "tricky" distributors and to make them behave right some of the service tips I share are actually more important than installing new points, cap, and rotor! This includes checking for shaft play, removing and inspecting the points, inspection and cleaning the points cam, removing and cleaning the trigger points, and lubing the distributor for extended service life.
Early V8 Bosch D-Jetronic Ignition Distributor Inspection and Service - On Demand Video
$9.99
On Demand Video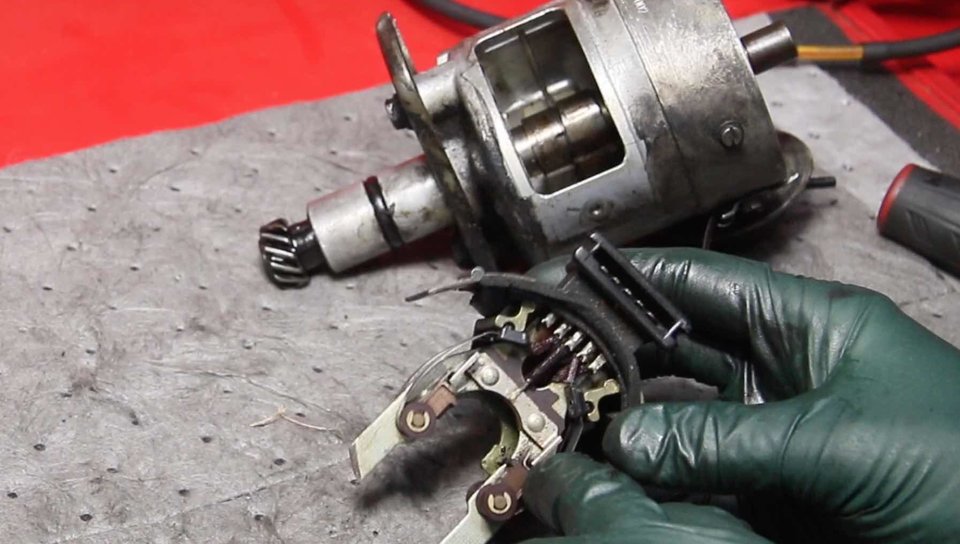 Product Details
The video does NOT include how to repair or adjust the trigger points nor does it cover adjusting the distributor with a dwell meter and timing light once it is reinstalled in the engine.
Total run time: 17:37
---
How to view this on-demand video:
Once you complete the purchase of this video you will be able to view it immediately when you are logged in and on your personal account page (click on My Account). The video(s) will show up under My Video Manuals. The video is NOT downloadable to your computer or mobile device, but you will be able to view it anytime, from anywhere and from any device as long as you have internet access and you are logged in to your account at mercedessource.com.
Important note: This video manual may or may not include all the information you will need to troubleshoot and/or repair your specific problem/s. Please read the full description carefully to determine if this video is applicable to your year and model and contains the information you are looking for. If not, please refer back to our "Solutions Finder" and enter your chassis number and the specific problem you are having to see if we offer a solution.
Related Products:
---