Part of Kent's $8 troubleshooting and repair video collection. The video will only cost $8 but you could save $ hundreds and much grief by watching this video.
This video applies to both K-jetronic and KE-jetronic fuel injection engines on Mercedes from 1976 to 1993.. Let's say you just acquired an old gas engined  Mercedes and you just can not get it to run right and or even get it to start. You say it is starting but you can just not get it to idle smoothly. You have replaced the fuel pump, plugs, wires, cap and even had the fuel distributor or warm up regulator rebuilt and now you are  "beside yourself" with frustration. You may be close but not close enough to nail down the final problem. And that has to do with the idle mixture adjustment on these engines. Reports of success have been many so watch the 17-minute video is see if this could be your problem. $8FIX
How to Adjust That Troublesome Little Screw on you 1976 to 1993 C.I.S. Fuel Injected Engine That Won't Run or Run Right
$8.00
On Demand Video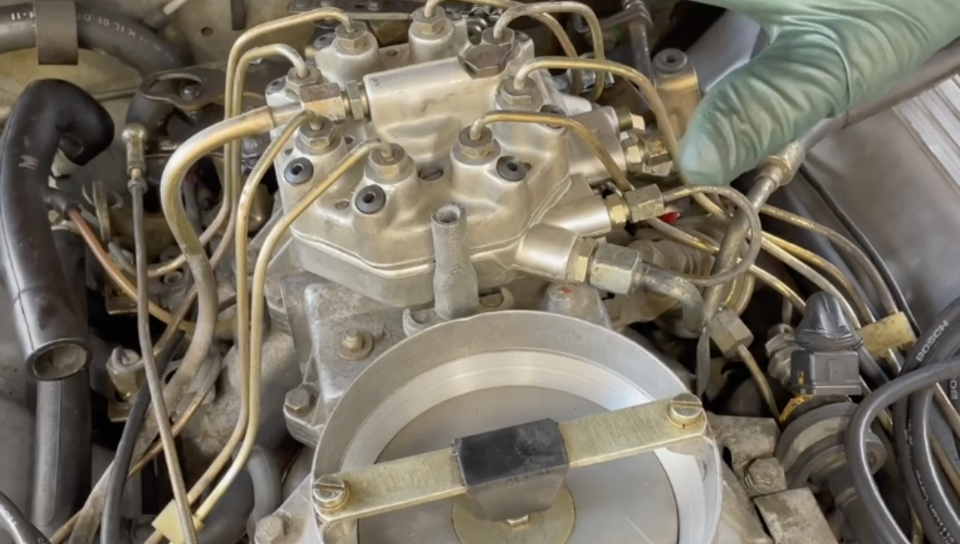 Product Details
---
How to view this on-demand video:
Once you complete the purchase of this video you will be able to view it immediately when you are logged in and on your personal account page (click on My Account). The video(s) will show up under My Video Manuals. The video is NOT downloadable to your computer or mobile device, but you will be able to view it anytime, from anywhere and from any device as long as you have internet access and you are logged in to your account at mercedessource.com.
Important note: This video manual may or may not include all the information you will need to troubleshoot and/or repair your specific problem/s. Please read the full description carefully to determine if this video is applicable to your year and model and contains the information you are looking for. If not, please refer back to our "Solutions Finder" and enter your chassis number and the specific problem you are having to see if we offer a solution.