If you are into RC (radio control) you will already have these batteries and special charger
Tired of lugging around heavy batteries or battery boosters to test electrical components in your car? It does not have to be a Mercedes. It does not even have to be a car. Anything that runs off 12 volt DC power can be tested by these small, light weight but very powerful batteries. Even heater blower motors will draw a heavy current. 
How to Use Small Lithium Polymer Batteries to Work on Your Car - On Demand Video
$3.99
On Demand Video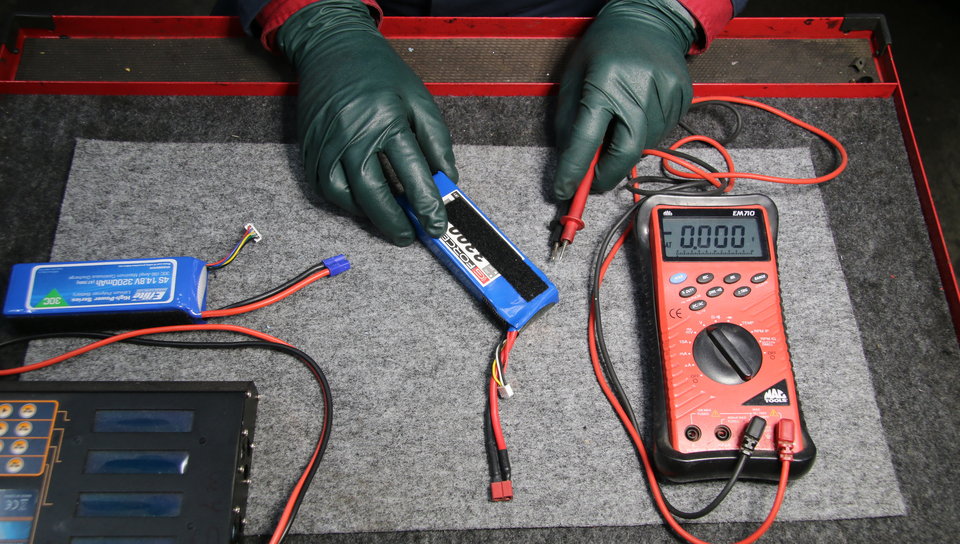 Product Details
Video Preview:
In this video Kent will explain these batteries, cover the safety issues related to them, talk about the need for a special charger, show you how to rig up some test leads that connect to the battery, and then show you just a couple of examples of how well this works.  
Overview of what's covered:
Safety Issues
Proper charging is required
Approximate cost of batteries
Example showing movie led light run by "lipo" battery
Other precautions discussed
How to rig up a test wiring harness with test leads
Using the battery to test power seat mechanism (sample 1)
Using the battery to test a heater blower motor (sample 2)
Ultimate electrical component light weight tester
NOT COVERED: Specifics on charging these batteries is not covered in this video.There is lot of information on the internet about how to do this and types of chargers to purchase. 
PLEASE NOTE: This video is primarily intended for those who do a lot of work on their own cars and may already have or are familiar with these batterys and their special chargers. This may not be a practical solution for everyone. 
Total Run Time: 10 min.
---
How to view this on-demand video:
Once you complete the purchase of this video you will be able to view it immediately when you are logged in and on your personal account page (click on My Account). The video(s) will show up under My Video Manuals. The video is NOT downloadable to your computer or mobile device, but you will be able to view it anytime, from anywhere and from any device as long as you have internet access and you are logged in to your account at mercedessource.com.
Important note: This video manual may or may not include all the information you will need to troubleshoot and/or repair your specific problem/s. Please read the full description carefully to determine if this video is applicable to your year and model and contains the information you are looking for. If not, please refer back to our "Solutions Finder" and enter your chassis number and the specific problem you are having to see if we offer a solution.