Free on-demand video included on testing the EHA valve and related circuits. Kent believes this is the best tester for the buck.
This high-quality meter can test all types of automotive electrical circuits, but Kent has discovered it is particularly well suited for testing Bosch KE jetronic fuel injection components on those CIS models from 1984 to 1993. Extra adapter fittings are included as shown. Watch the video below of a full explanation of their advantages.
KE-Jetronic Fuel Injection Troubleshooting Multimeter w/ Special Attachments
$48.00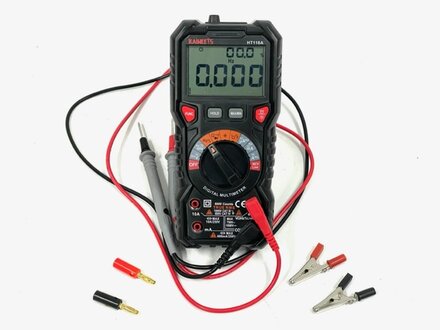 Product Details
Quickly attach alligator clips to your test leads.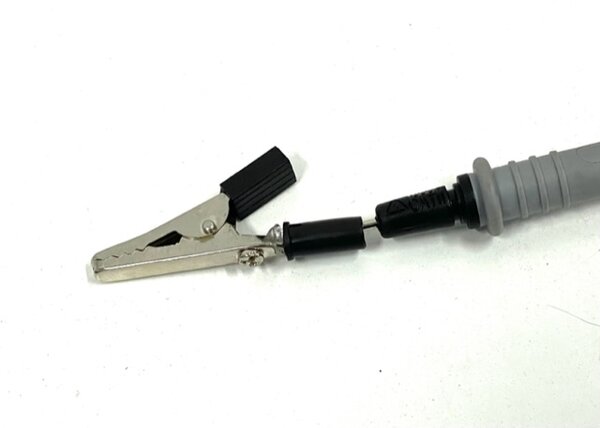 Attach banana plugs to the ends of your leads with a small phillips set screw.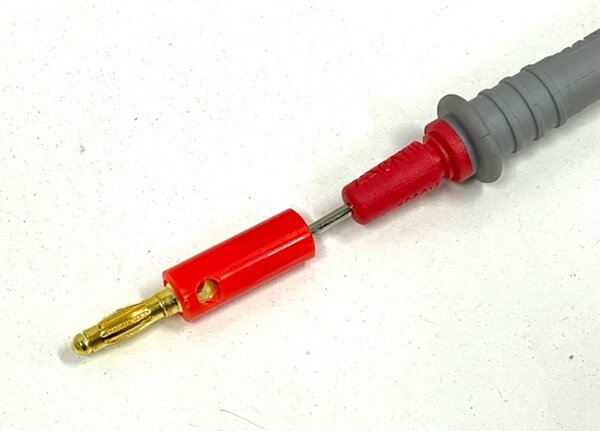 Related Products:
---