Fits V6 and V8 models 1998 to 2002 listed in description - Kent's detailed instructional video is included with purchase.
THESE ARE GENUINE BOSCH. Do not purchase the cheaper aftermarket regulators as we have found they do not last. This voltage regulator that bolts on to the back of your alternator. This is the common failure point and when it does you will not be getting any charge to your battery. Do NOT let anyone sell you a new alternator until you inspect or have this part inspected!
Late Model Voltage Regulator for most M112 and M113 Engines
$38.50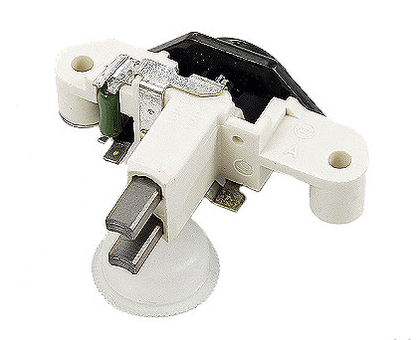 Product Details
Here is an image of the alternator our of the car. This is what your alternator should look like. If it does not look like this then do not order this voltage regulator.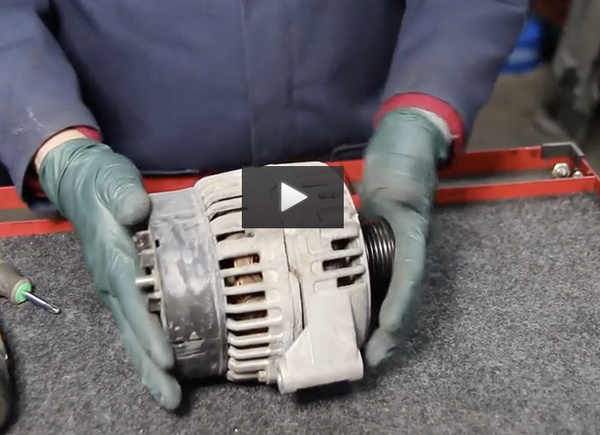 VIDEO INSTRUCTIONS ARE INCLUDED FREE 
If you just want to purchase the instructions separately just click on the related product below.
Please note: In many cases, you will have to remove the alternator from your engine to replace this part. The video instructions available  DO NOT cover all the details on removing the alternator from all the different models. Only general instructions and some tips are included concerning alternator removal. But once on the bench, you will receive step-by-step instructions on removing your old voltage regulator and installing your new one. 
Fits the following years and models with BOSCH alternator:
1998 to 2000 C280
1998 to 2002 CLK320
1998 to 2002 CLK430
1998 to 2002 E320 sedan and wagon
2000 to 2002 S430 up to A229601
2000 to 2002 S500 up to A229601
1998 to 2002 SL500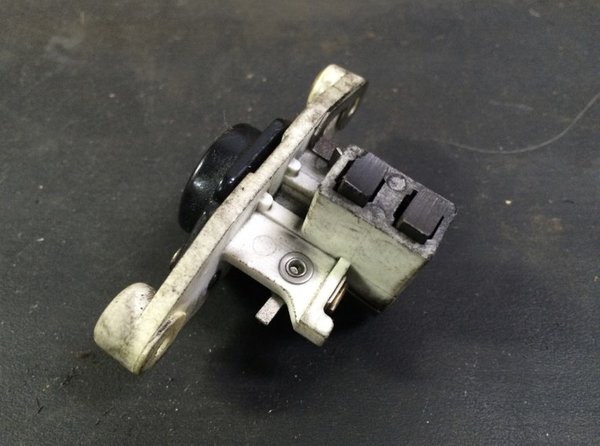 This was pulled out of a V6 with only 89,000 miles on it. Very soon this owner would have been stranded with a dead battery.
Related Products:
---