One of the handiest small tools you can have - bits hold in tight and will not fall out
This right angle screwdriver is great for working in tight places - like removing speakers, voltage regulators, distributor caps, etc.
Maintenance - Ratcheting Right Angle Screw Driver with Bits
$6.99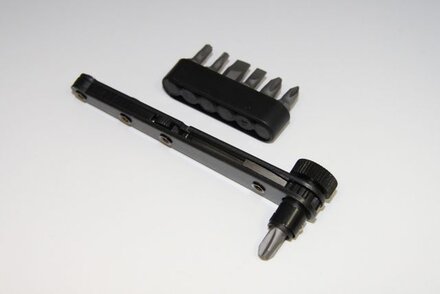 Product Details
Our new style as of September 2011 has a serrated know that will allow you to spin the fastener in or out once you break it loose with the lever. Comes with phillips and straight bits along with two smaller Torx.
Here is a picture of our old style removing the screws on a voltage regulator in a 300SDL.