Helps to prevent damage to valuable oil cooler. See video below. Also multi-purpose uses.
This custom-made thin head wrench by Kent Bergsma can save the day and your pocketbook.  It is very important that you hold the fitting base on the oil cooler when removing the oil cooler hoses. A regular 22mm wrench is almost always too thick and can also cause damage. Watch the video below and Kent will explain,
Modified 22mm Open End Wrench for Oil Cooler Fittings
$16.50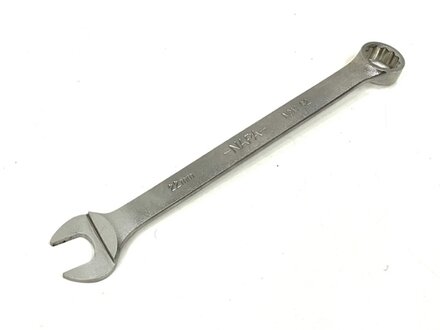 Product Details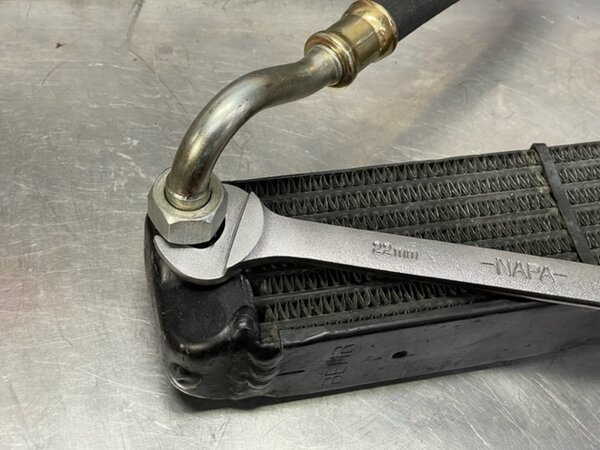 Be sure to check out our other wrenches required for full oil cooler, oil cooler hose, and oil filter housing maintenance. See related products below:
This wrench can also be used to remove the main fuel filter on MOST W116 and W126 300SD and W123 240D, 300D, 300CD, and 300TD. As you can see in the image below it does not work on all models.  Some of the later engines had 24mm head bolts.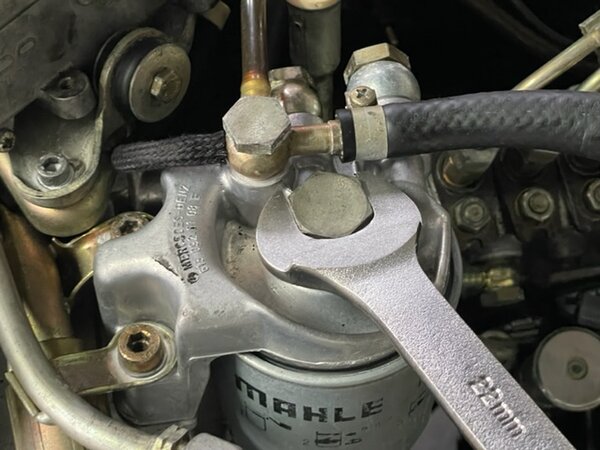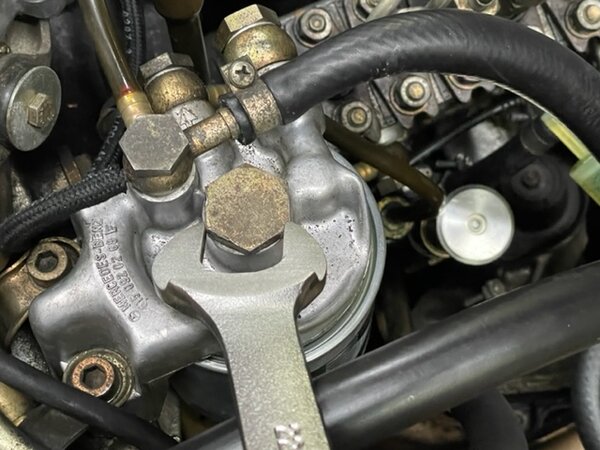 Related Products:
---