DISCONTINUED BY MONARK FEBRUARY 2018 -- MINIMAL INVENTORY LEFT!!
One of the best performance upgrades available -- Automotive AND Marine application! Fits 4 cylinder flat head diesel 636 engines built in the 1950's. These Monark ( made in Germany ) pencil style fast-heat glow plugs will replace the series loop style glow plugs in an OM 636 diesel engine whether it be in a Mercedes, a boat, a refrigeration unit, snow plows or some type of farm equipment. There are two advantages to using these glow plugs over the original. First, they will heat up much quicker - up to 5 times faster. Secondly, if your original plugs are wired in series and one glow plug burns out, you lose all of them. In the case of these pencil glow plugs, if one burns out the other three will still heat up and will allow you to still start a healthy engine.
OM 636 Diesel Engine Monark Fast Glow Conversion Kit
$128.50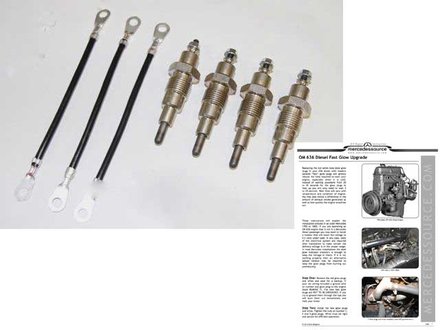 Product Details
NOTE: The instructions included with this kit will explain the installation process in an older Mercedes. If you are operating an OM 636 engine that is not in a Mercedes diesel passenger you may need to install an resistor that will lower the voltage to 9.5 volts under load. In any case tests of the electrical system are required to make certain the delivery voltage is in the proper range. In most Mercedes installations the dash glow indicator (resistor) is enough to keep the voltage in check. If it is not working properly then an alternative ballast resistor may be required to keep the glow plugs from burning out prematurely. 
OM 636 Diesel Engine: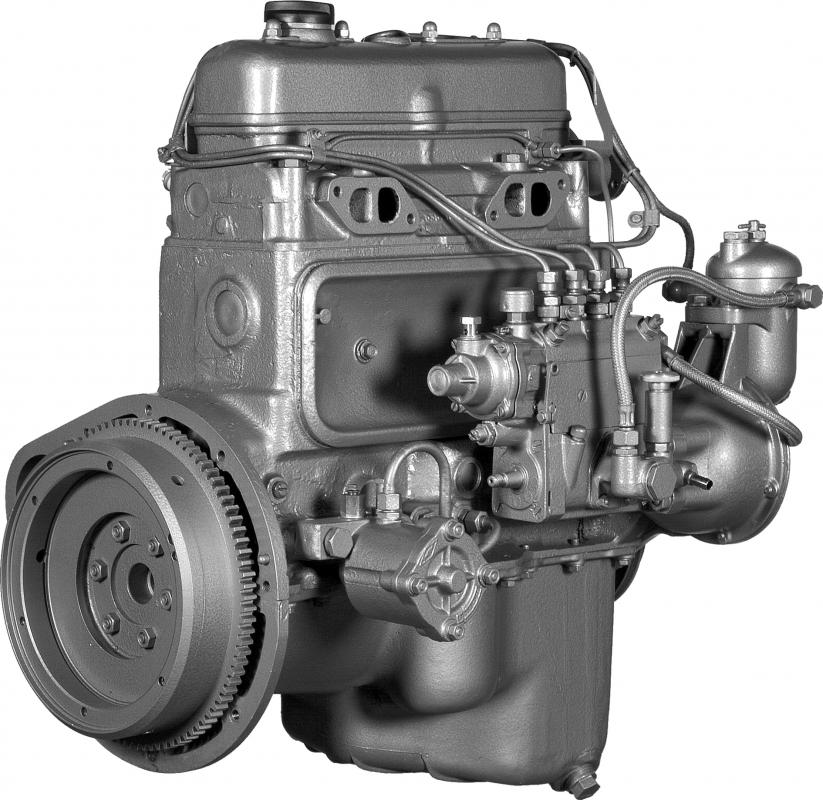 This kit includes the following:
4 German made Monark Glow Plugs specifically for the OM 636
3 Heavy wires to connect the glow plugs in parallel along with nuts
Installation instructions
Comparing the old with the new style glow plug: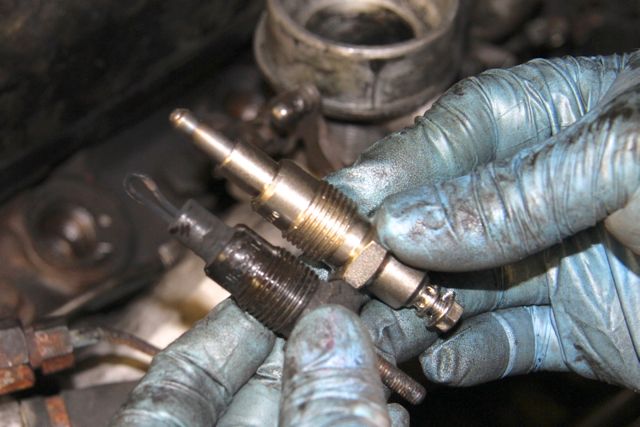 DISCLAIMER: NO WARRANTY AGAINST BURNOUT IF OPERATED WITHOUT A PROPER RESISTANCE IN THE WIRING THAT REDUCES THE VOLTAGE TO A MAXIMUM OF 9.5 VOLTS UNDER LOAD
_______________________________________________________________________________
How to view the PDF digital instructions:
Once you complete the purchase of this product you will be able to download the digital instructions immediately when you are logged in and on your personal account page (click on My Account). Any PDFs will show up under My PDF Manuals. You will be allowed three downloads, so please save the file on your machine for backup.
_______________________________________________________________________________
Related Products:
---