For Chassis 110 111 112 113 108 109 107 114 115 116 123 126 Models Listed Below 1963 to 1991
WARNING: IF YOU ORDER THE WRONG ONE IT IS NOT RETURNABLE.
RIGHT HAND Thread Front Steering Tie Rod End
$19.85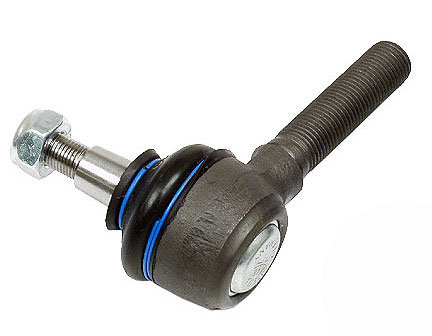 Product Details
Fits all models in chassis range listed below. PLEASE NOTE: This is a right hand thread so you MUST check the thread pattern on your current tie rod before ordering in order to receive the correct part. NO instructions included. Each tie rod has one type thread on one end and the other type thread on the other end.
IMPORTANT: You can not order by end or location since your tie rods could have been changed at one time and installed with ends switched.  YOU MUST LOOK AT YOUR THREADS and order by right or left hand pattern. If you can not tell I recommend you order both and keep the one you don't use for a spare. These are inexpensive (our markup is only a couple bucks) and we can not accept returns if you order the wrong one. Sometimes it is just easier to order a new tie rod or tie rod set if you are not sure. A right hand thread is shown below. That means if facing the end of the threaded rod and want to install a nut you would turn it clockwise to install. (this is normal thread pattern).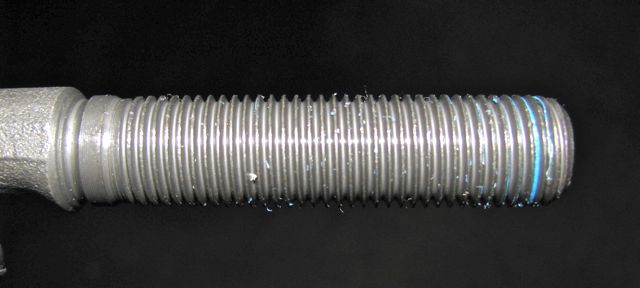 Fits 190C, 190DC, 200, 200D, 220, 220D, 230, 230SL, 240D, 250S, 250SE, 250SL, 280S, 280SE, 280SEL, 280SL, 300D, 300SD, 300SDL, 300SE, 300SEL, 350SD, 350SDL, 380SE, 380SEC, 380SEL, 380SL, 380SLC, 420SEL, 450SE, 450SEL, 450SL, 450SLC, 500SEC, 500SEL, 560SEC, 560SEL, 560SL.  DOES NOT FIT 6.9