Sometimes this can be fixed for very little work and money - but other times NOT..:-)
This is a common occurrence as these gas engines with Bosch C.I.S. fuel injection age. Most of them are now at least 20 + years old. The problem goes something like this. You start the engine cold and it will hardly run. It runs rough and idles very low and will even quit a few times. You may also notice that your ABS light comes on. After the engine warms up idle speed will increase and the engine may smooth out (although acceleration may have some hesitation until the engine gets real hot.  But, the ABS light may continue to stay on while driving and you may experience a pulsing pedal when you stop (not always).
Solving Rough Idle and Low RPM at startup on a 1986 to 1993 CIS Engine - On Demand Video
$3.99
On Demand Video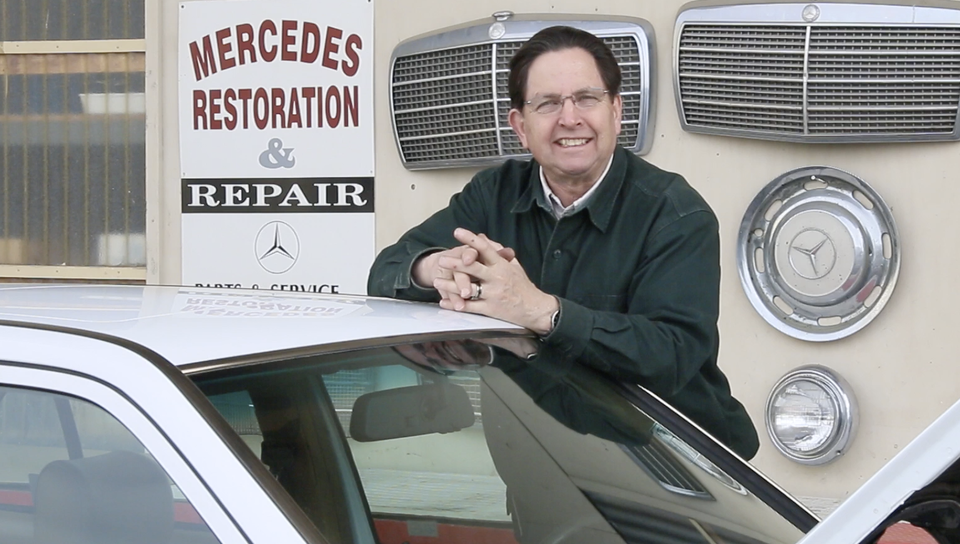 Product Details
Video Preview:
In this video Kent will use a live example of a 1990 190E 2.6 and will walk you through the steps of diagnosing this one specific problem and fixing it. In this case it was something fairly simple and inexpensive. Keep it mind that it may not be this. There are a number of reasons why your CIS engine could run rough and be hard to start. But if you have the symptoms listed above with the ABS light coming on there is a better than 50 percent chance this video will help show you the solution
DOES NOT COVER: This video does not cover all the issues related to poor idle, rough idle, low idle, hard staring and ABS warning light issues. Please do not purchase this video if you are expecting a thorough explanation and walk through on the Bosch K-Jet fuel injection system. The system itself is quite complex and you may need a repair manual on the entire BOSCH system ( we do cover a good one on our website). 
APPLIES TO THE FOLLOWING: 1984 to 1993 !90E, the 1986 to 1992 W124 sedans, coupes and wagons, the 1985 to 1991 W126 Sedans and SEC coupes, the R107 560SL and the 1990 to 1992 R129 300SL and 500SL.  Does not apply to the W140 chassis. 
TOTAL RUN TIME: 10:29
---
How to view this on-demand video:
Once you complete the purchase of this video you will be able to view it immediately when you are logged in and on your personal account page (click on My Account). The video(s) will show up under My Video Manuals. The video is NOT downloadable to your computer or mobile device, but you will be able to view it anytime, from anywhere and from any device as long as you have internet access and you are logged in to your account at mercedessource.com.
Important note: This video manual may or may not include all the information you will need to troubleshoot and/or repair your specific problem/s. Please read the full description carefully to determine if this video is applicable to your year and model and contains the information you are looking for. If not, please refer back to our "Solutions Finder" and enter your chassis number and the specific problem you are having to see if we offer a solution.
Related Products:
---