Applies to 111 113 108 109 107 114 116 126 Chassis Mercedes.
Spark Plug Thread Repair Guide by Kent Bergsma
$10.50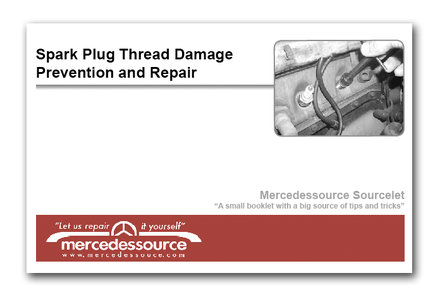 Product Details
This is a must have for any owner of an older Mercedes gas engine model. This applies to all 4 , 6 and 8 cylinder from the mid 1950 s to the mid 1980s. The manual covers prevention of thread damage and how to repair a totally destroyed spark plug hole. Never force a spark plug into the threads and if a plug comes out hard the threads MUST be cleaned with a chaser before you reinstall a new plug.