Fits late 108 113 111 109 and 107 116 114 115 123 126 201 and 124 Chassis
 These same clips are used on almost all Mercedes Benz Models from the late 1960s up into the 1990s. If you have lost or damaged one of your clips here is a chance to get replacements. Maybe good idea to have spares on hand. Sold in set of 2. 
Transmission Shift Rod Retaining Clip X 2
$4.95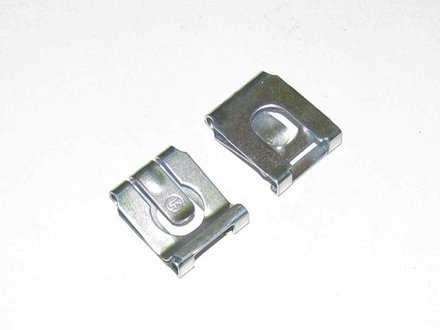 Product Details
We aso sell a custom tool to help you remove and replace the clips below.
Related Products:
---