Made in the U.S.A. in our shop. Designed by Kent to be stronger and with a more comfortable grip.
You can purchase these individually, but you might want to consider replacing all four at the same time. If one is broken others are not far behind. Watch Kent's video below to see what happened to him and why he decided to manufacture these himself. 
W116 and W123 Full Set of Seat Adjustment Replacement Handles
$72.00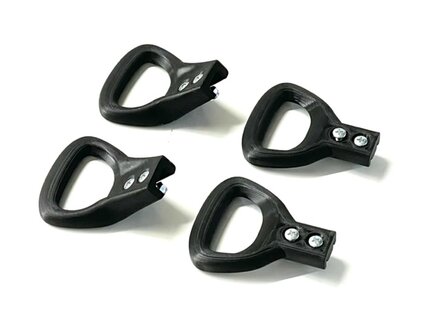 Product Details
PLEASE NOTE: Some of the old videos and pictures show black screws. We are no longer able to get those so all current handles are being supplies with chrome screws as shown in the picture above.
Related Products:
---