You would think this is easy until you get a W123 and try it yourself!
This is another small "frustration" for W123 diesel owners. The fuse box cover is mounted flat to the firewall behind and to the left of the brake booster. You can not just pull it straight out nor can you just push it straight back on. You do need to take a look inside your fuse box at least once a year. We recommend you do it immediately if you have recently purchased a 123 and or you have never looked inside the one you have owned for a while. You might be surprised at what is "growing" inside. 
W123 Easy Fuse Box Cover Removal and Replacement - On Demand Video
$0.99
On Demand Video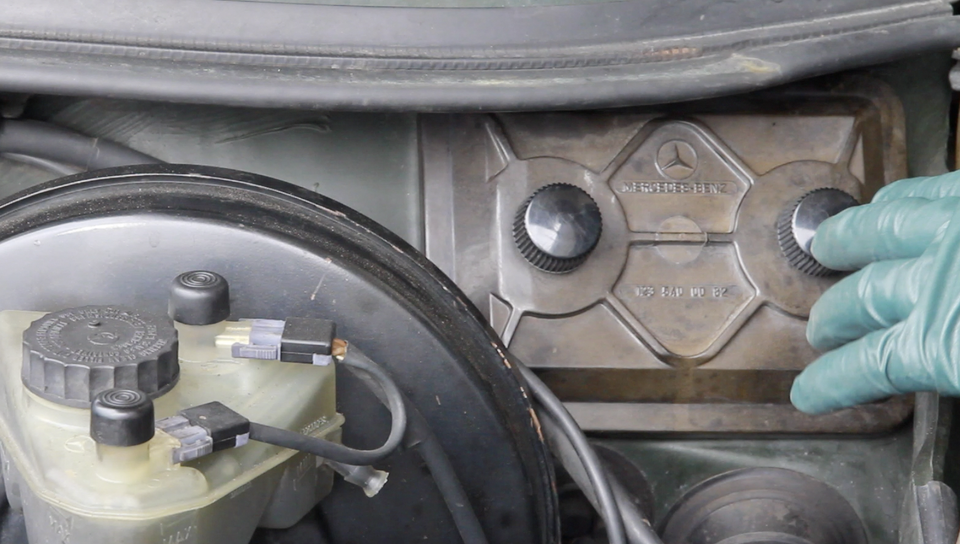 Product Details
Video Preview:
This short video will explain what is covered in the full on demand version.
Kent still remembers the first time he bought a W123 240D and tried to remove the fuse box cover. What were they thinking? It can be an exercise in frustration if you do not know the "tricks." Let Kent show you the step-by-step procedure. He will also discuss what to look for inside, how to seat your fuses, and what type of fuses you must use to prevent future electrical problems.
Applicable years and models: Applies to all W123 cars from 1976 to 1985 including the 230, 230E, 280E, 280CE, 280TE, 240D, 300D, 300CD and 300TD. 
Total Run time: 8:20
---
How to view this on-demand video:
Once you complete the purchase of this video you will be able to view it immediately when you are logged in and on your personal account page (click on My Account). The video(s) will show up under My Video Manuals. The video is NOT downloadable to your computer or mobile device, but you will be able to view it anytime, from anywhere and from any device as long as you have internet access and you are logged in to your account at mercedessource.com.
Important note: This video manual may or may not include all the information you will need to troubleshoot and/or repair your specific problem/s. Please read the full description carefully to determine if this video is applicable to your year and model and contains the information you are looking for. If not, please refer back to our "Solutions Finder" and enter your chassis number and the specific problem you are having to see if we offer a solution.
Related Products:
---